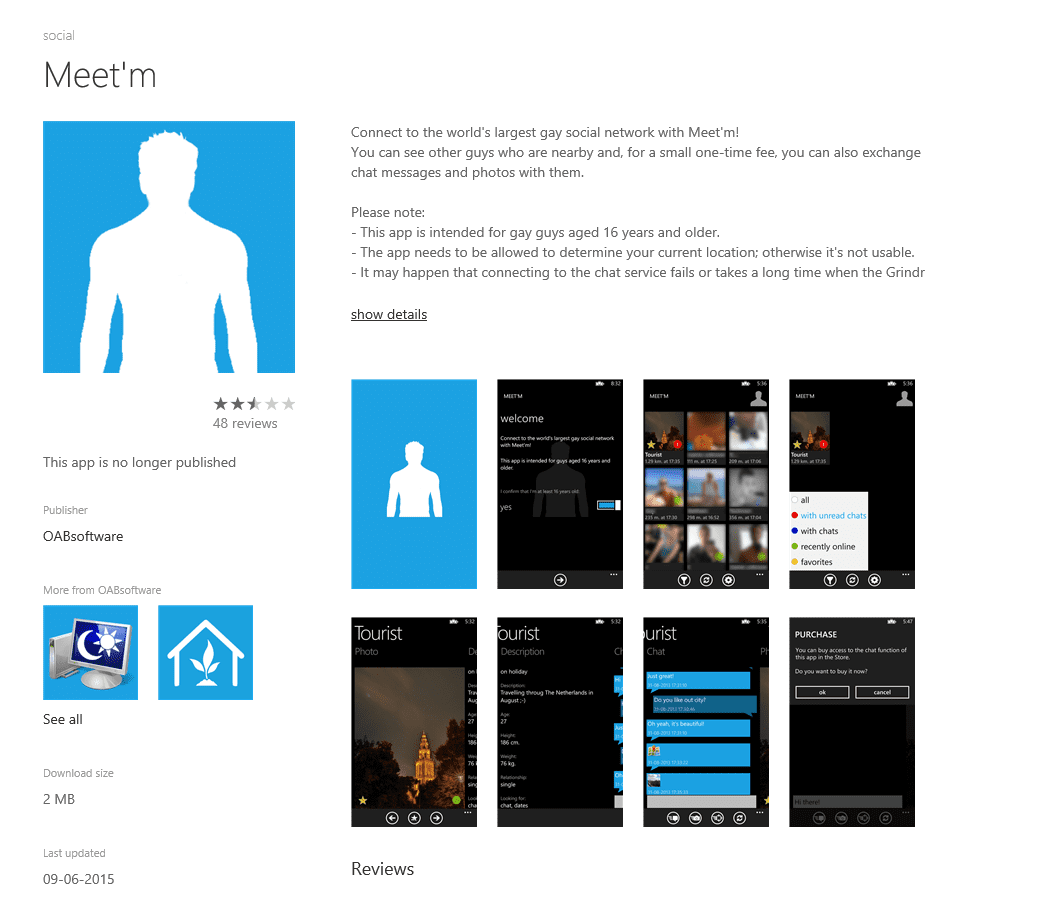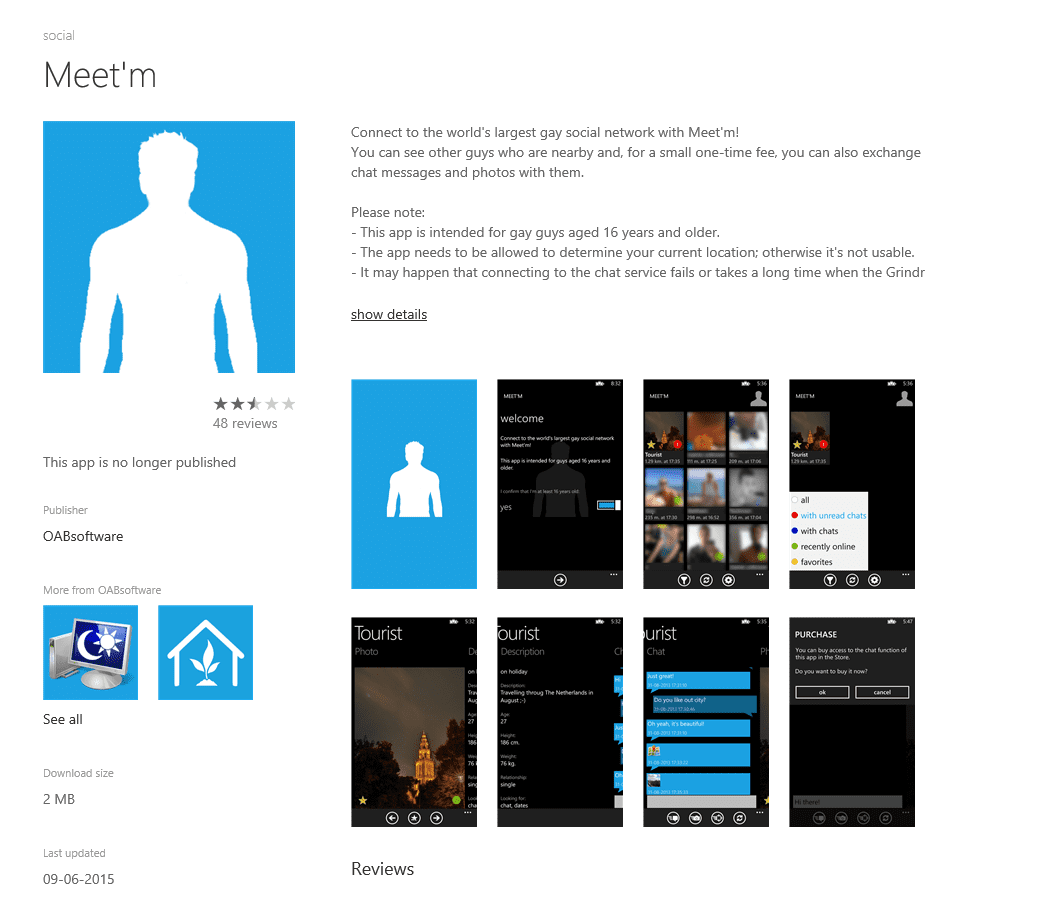 Windows Phone has quite a few third party apps to make up for the absence of first party software on the platform for popular services.
One of these apps was Meet'm, a third party app for Grindr (Tinder for gay men) that attempted to patch the gap for gay dating apps where Grindr was concerned.
However, it appears that sometime this month the app was pulled from the store. Indeed, checking the store listing reveals that the app is no longer published.
The reasons for its absence are unknown at this point. One reason could be that the app was quite buggy in recent builds and the developer pulled it to stop the free fall of review scores till he could get the app running again.
Another potential reason could be Grindr made a copyright claim and got the app pulled from the store, a possibility warned by the app developers in the app description. Whichever it is, the app is no longer in the store for now, although there are alternatives, like Rudy Huyn's 6tin.
Update: We have received the following response from the developer via Twitter.
Update 2: The app will be reinstated shortly
Any of our users Meet'm users? Let us know in the comments.