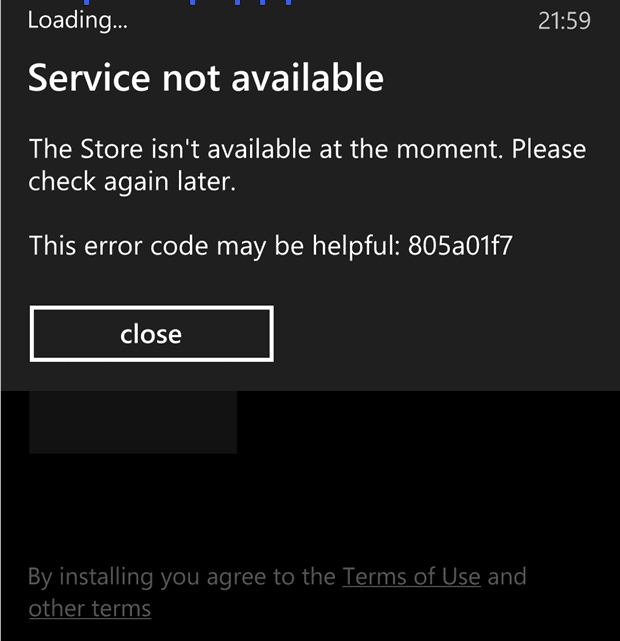 At the moment the Windows Phone store appears to be down, at least in Europe. When trying to download an app the phone for some just shows an error message reading the store is unavailable and for others the store throws up error 805a01f7.
The issue may be related to the Microsoft Azure service interruption currently spreading around the world.
Error 805a01f7 means:
Problem This error occurs when there is a temporary service disruption.

Solution Wait a little while and then try again.
Any of our readers experiencing the same issue? Maybe some from the USA or other non-European states can report about their situation.
Update: The Store now once again available.