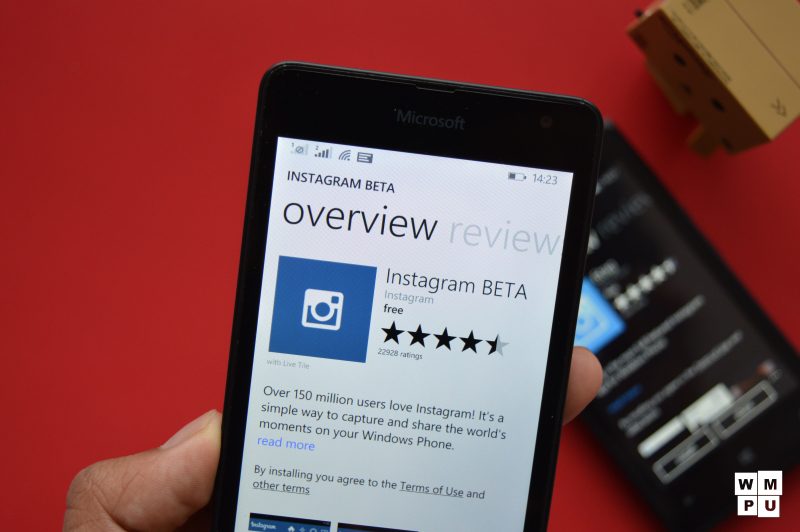 Windows Phone was originally the social media platform. It had integrated Facebook, Twitter, LinkedIn, Windows Live Messenger and more. After a while new social networks sprung up and it began to fall back: Instagram, Vine, Snapchat to name a few. Windows phone now has all the big name social media apps and they are languishing quite a bit. Instagram hasn't been updated since 2014 and has been lacking features since day 1. In fact, the app is still called Instagram Beta. Twitter and Facebook are relatively up to par, but their apps lack newer features like gif support on Twitters side, moods on Facebook's side and speed and performance on both.
It has reached a point that when Twitter announces a new feature, or Facebook does, Windows Phone users don't even bother checking because it wouldn't be reaching the platform for at least a year. Let's not even talk about Instagram, it's a perpetual beta app.
It would be fine if, as someone remarked, you could see the number of users of the app and reached a conclusion that, yes. Windows Phone support would be irrational. However, last week  a website called Gizmara leaked (and then took down because of a request from Microsoft) download statistics of the Windows Phone store apps. Facebook, Instagram and Twitter have 100 million, 20 million and 30 million downloads respectively (to the nearest 10 million).
When I look at the apps quality and I look at the download statistics, it doesn't quite add up. Facebook's app doesn't look like an app that I(If I were a developer) would be happy showing off to a 100 – let alone a 100 million people. Instagram's Beta app is just awful. Its even more awful looking at the download statistics and knowing that 20 million people have at one point used this app.
I find it hard to justify that these large companies are ignoring not just thousands, but tens of millions of users for their apps for pure business reasons. One explanation for this points to the pervasiveness of iOS and Android in Silicon Valley and the USA. The people making these apps  aren't being malicious, they just don't think of Windows Phone either because it is not popular in their locations or because they are much more interested in those other platforms. 97% of US smartphone users use iOS and Android. Why bother with Windows Phone. The issue is that these apps aren't small time apps or US only apps. They are global apps used around the world for communication. Restricting a feature from one platform another has massive consequences on how people communicate with one another. And when they begin to cut- off features to 10s of millions of their users, this neglect has far reaching consequences.
While I don't use these apps much due to their general awfulness (6tag master-race), but for the users that would like to use these apps to their full potential, this isn't an ideal situation. Its just not fair on your average user.
Note: We reached out to Facebook, Instagram and Twitter on whether they had abandoned their Windows Phone apps and received a response from Twitter.
"On background this would not be correct. We have recently announced a native Twitter app for Windows 10 and you can read the full details about this here – https://blog.twitter.com/2015/a-whole-new-twitter-for-windows "
We've heard that one before. Actions speak louder than words and we'll be waiting to see what actions – if any – they use to follow up their words.