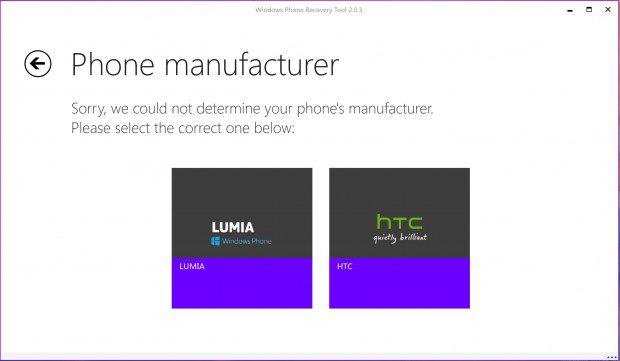 Software Recovery Tool can help you to reset and recover your phone software at home, if your phone is experiencing software related or software update problems. With Windows Phone 8 models, you can also recover your phone in case your phone is not responding, it appears to be stuck, or it is not starting. Windows Phone Recovery Tool got recently updated to v2.0.3 with support for HTC devices. Today, it got updated from 2.0.3 to 2.1.0 that fixes issues related to recovering bricked phones.
Our investigation has helped us understand the conditions in which the error could occur. We found two potential causes for this state with the most common being addressable with a software patch which we've released today.

With today's update, we've added support for recovering most devices already in this state. It's important to note that this update applies to Lumia devices only and will not address phones that may be experiencing hardware related issues.
Download and install Windows Phone Recovery Tool from Microsoft to recover your Lumia devices.