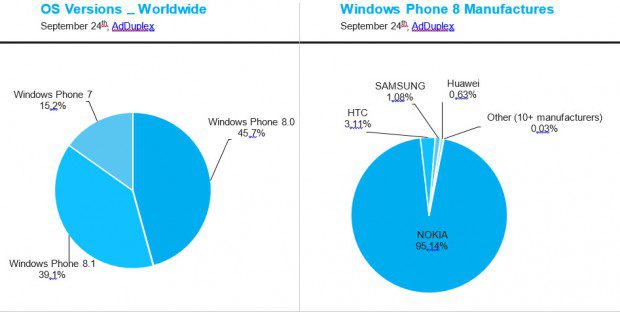 A problem of Windows Phone 8.1 are the apps. All apps written for Windows Phone 8.0 work on 8.1, but they are often a little bit slower and sometimes even suffer from scaling problems. Many publishers have not updated their 8.0 apps to 8.1 yet simply because of the lower market share. However, Windows Phone 8.1 is growing and now running on nearly 40% of devices as latest AdDuplex stats prove.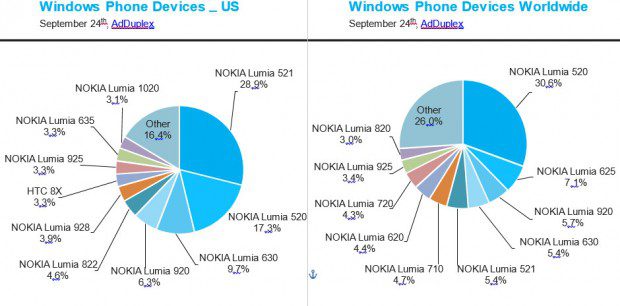 More interesting information AdDuplex' graphics provide us is that with 95.14% Nokia continues to be superior to other Windows Phone OEMs in terms of market share, and the Lumia 520 continues to be the most popular Windows Phone device right now.
You can read AdDuplex' full report here tomorrow.