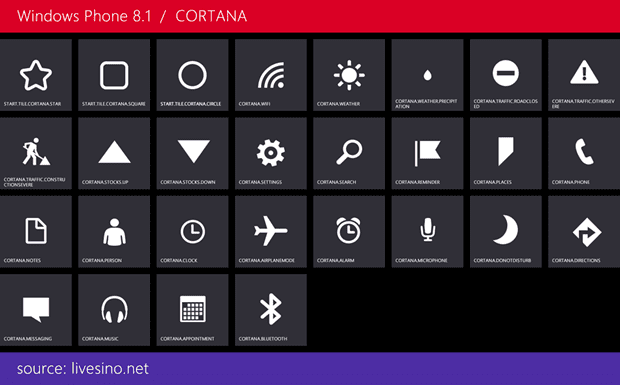 The Windows Phone 8.1 SDK and emulator continues to be a rich seam of Windows Phone 8.1 news.
The latest is a number of revelations and confirmations related to the icons in the software.
Above is an icon set pulled from the emulator by LiveSino.net, including that the Cortana voice assistant will be able to tell you about traffic construction and warnings, give directions,  your stock movement, take notes, activate Do Not Disturb mode, set alarms, play music, make appointments, activate your Bluetooth and WIFI and a lot more.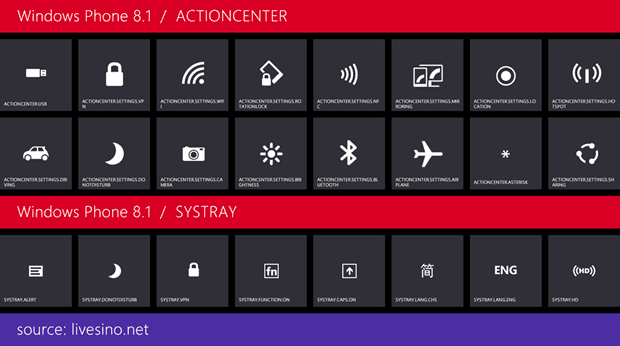 Action centre has icons for the quick settings we have discovered previously, including camera, brightness, WIFI, Bluetooth, VPN and so forth, while the Systray has similar icons, including interestingly indicators for when your function and caps lock keys are on, Do Not Disturb is active and a mysterious HD feature.
The Start screen icons show support for Dual-SIM, Radio and Podcast apps and an icon for Folders which suggests one can pin a folder from the file manager to your start screen.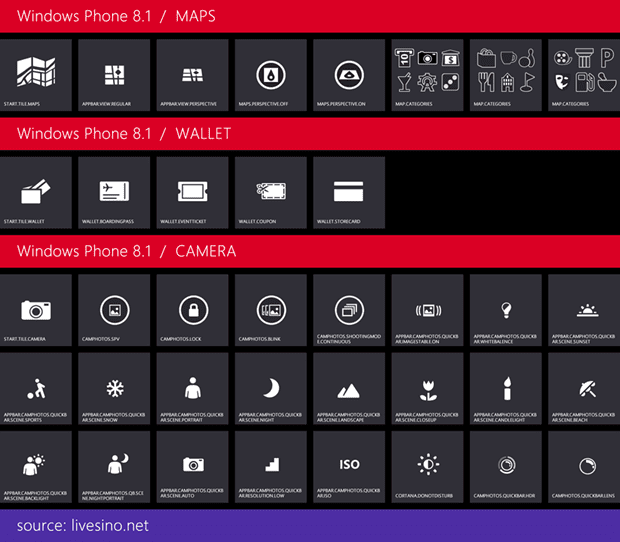 Lastly, as discovered earlier, the Wallet app will now support event tickets, boarding passes and coupons, while the camera will finally support continuous shooting mode and HDR.
Do our readers think there is anything left to discover? Let us know below.