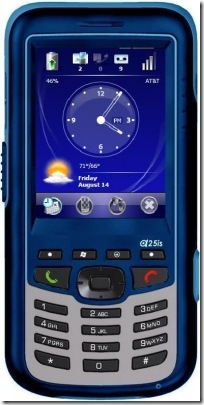 Windows Mobile 6.x has in recent years always been under the entertainment and devices division.  With Microsoft's increasing consumer focus the OS no longer fits in there very well, meaning a move was on the card.
On Wednesday  David Wurster, senior product manager for Windows Embedded, announced that all of the ruggedized and industry-specific device development will be the responsibility of the Windows Embedded Business group, regardless of their operating system.
"We decided to make this move for a variety of reasons," Wurster said. "First, Windows Embedded's strength and experience in building software for specialized devices make WEB the ideal group to lead the handheld terminal and ruggedized device space. Second, with the transition of support to WEB, Microsoft gives the handheld terminal and ruggedized device products a holistic roadmap across both platforms and into the future. MCB will continue to focus on the mobile phone needs of customers with Windows Phones."
Windows Embedded is expecting a new release based on Windows Mobile 6.5 optimized for handheld terminals and ruggedized devices, as well as a full roadmap with technologies from Windows Phone 7 and Windows Embedded Compact 7 for this market
It would be very interesting to see what the capabilities of this version of Windows phone 7 for the warehouse will be, given the need to maintain backward compatibility with existing enterprise software, and the much greater need to different form factors, sensors, accessories and features such as multi-tasking.
Read more at Betanews here.