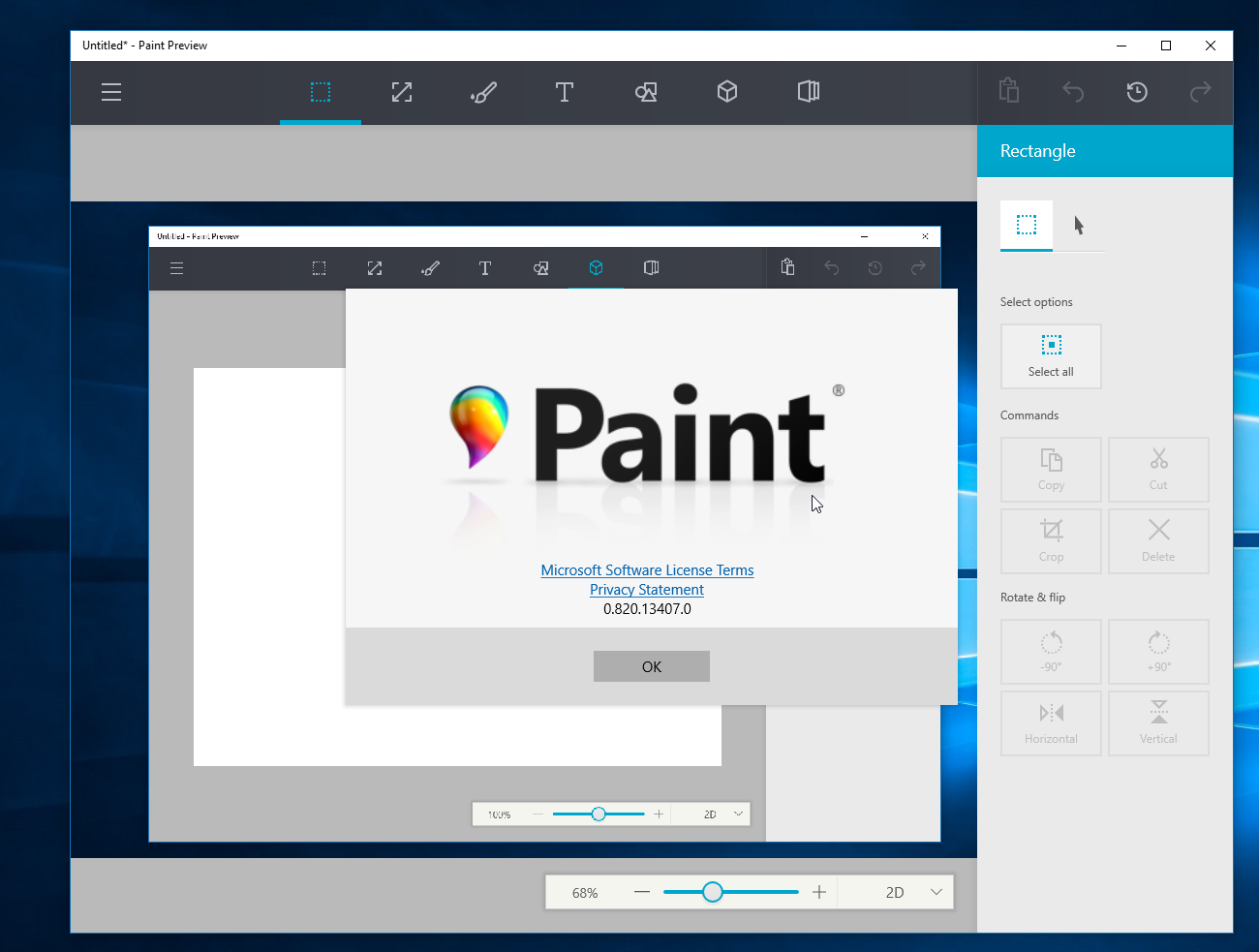 Back in May, we exclusively reported the upcoming Paint app on Windows 10 from Microsoft. The software giant is making a brand-new version of the Paint app, giving it a modern look and feel on Windows 10 devices. The app is based on the Universal Windows Platform, and it also introduces support for 3D painting, and a lot more. Today, the new Paint app has been leaked online and users can now install it on their Windows 10 PC. The app's .appx file has leaked which users can easily install it. However,  as this isn't an official release we don't recommend downloading and installing the app — but if you really want to do it, go ahead at your own risk.
Do keep in mind that the leaked app's version is quite old, so this isn't the latest version of the app. Additionally, as this isn't an official release, the app will have a lot of rough edges and hiccups here and there. If you don't want to install it and just want to have a quick look at how the app actually works, you can watch the video below which also leaked a few days ago:
We are not sure when exactly Microsoft will officially be releasing this app to consumers, but it'll presumably arrive sometime later this year or next year with the release of Windows 10 Redstone 2.