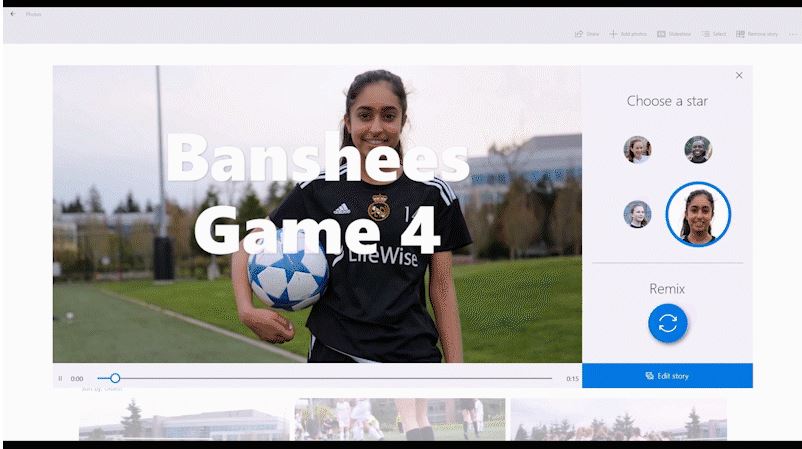 Microsoft is finally delivering a feature in Windows 10 Photos app which they demoed at Build developer conference last year. With the latest Photos app update, Microsoft has included the "Choose a Star" feature which will allow you to select someone in the video as the star. Once selected, Photos app will create a video around the person you choose, pulling in relevant photos and videos, zooming in on your star, and choosing an appropriate theme.
Here's how you can use this feature:
Select the "Create" button on the top toolbar. Choose "Automatic video with music" and select content. Click the "Create" button on the top toolbar again and title your video. Then select "Create video."
Once you're happy with your content selections, sit back and watch the app do its magic. Click the "Remix it for me" button until you find a story you like.
Once the story is just right, use the "Choose a star" feature and the video will focus around that special person.
If you are running Windows 10 Fall Creators Update, download the latest Photos app from Microsoft Store and enjoy this new feature.
Source: Microsoft