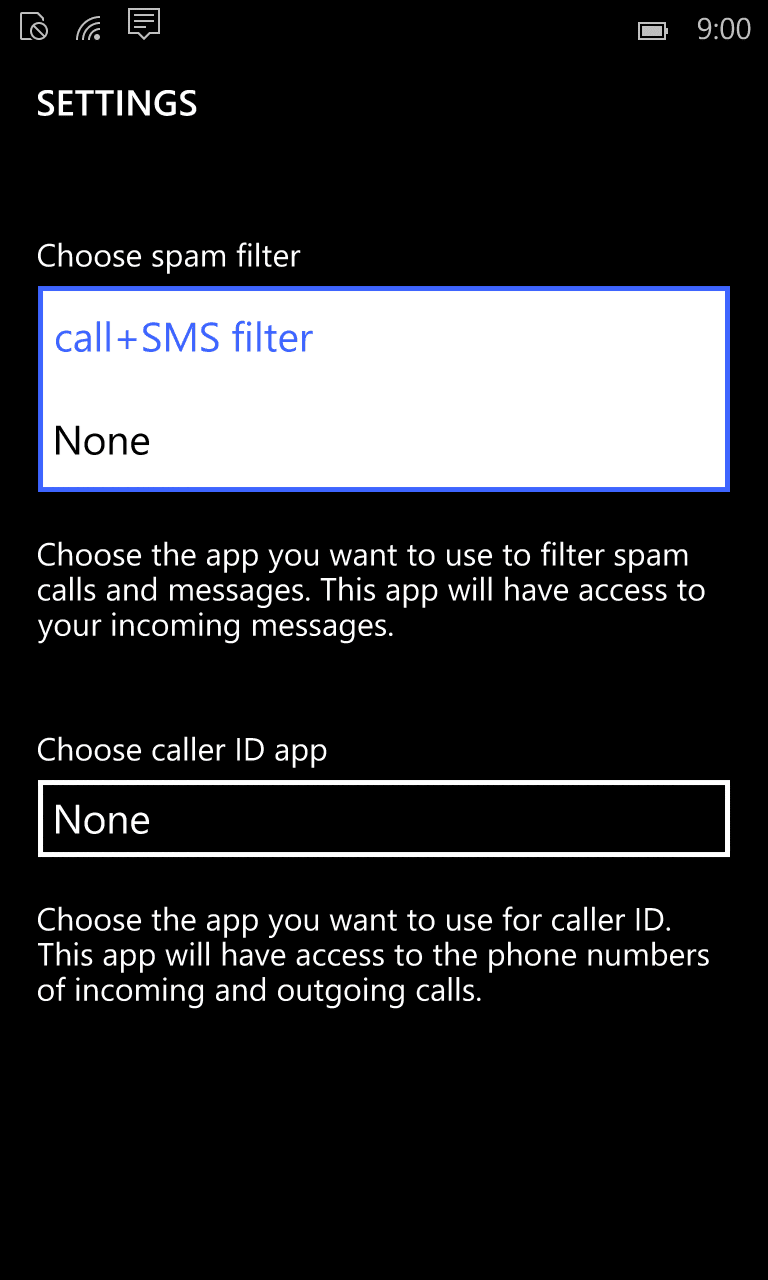 From the recent Windows 10 Mobile Technical Preview it appears Microsoft will let users choose which apps they use to filter and block their phone calls and also to do caller ID on them.
This feature has been leaked before from China, but of course the Chinese text make it difficult to understand for English-speaking readers.
In China the Caller ID feature will hook into a local version of the Yellow Pages, letting users identify who is calling, even when the caller is completely unknown.
Unfortunately for developers it is likely the list of apps offered to users will be tightly controlled by either Microsoft, Carriers or the OEMs, but it is still a good feature to have regardless.
See the option in Windows 10 Mobile TP under Phone>History>Settings>Choose Spam Filter.