Some features you don't know are missing until they are pointed out to you, but today Windows 10 Insiders on the Fast Ring received an update to the Mail and Calendar app which added a feature which I could not believe was not there all along.
Version 17.9330.20445.0 of the Mail and Calendar app (screenshot above) now lets you create a rich text signature which includes the ability to add different fonts, font sizes, links and pictures. This is a massive upgrade from what was available earlier, which can be seen below: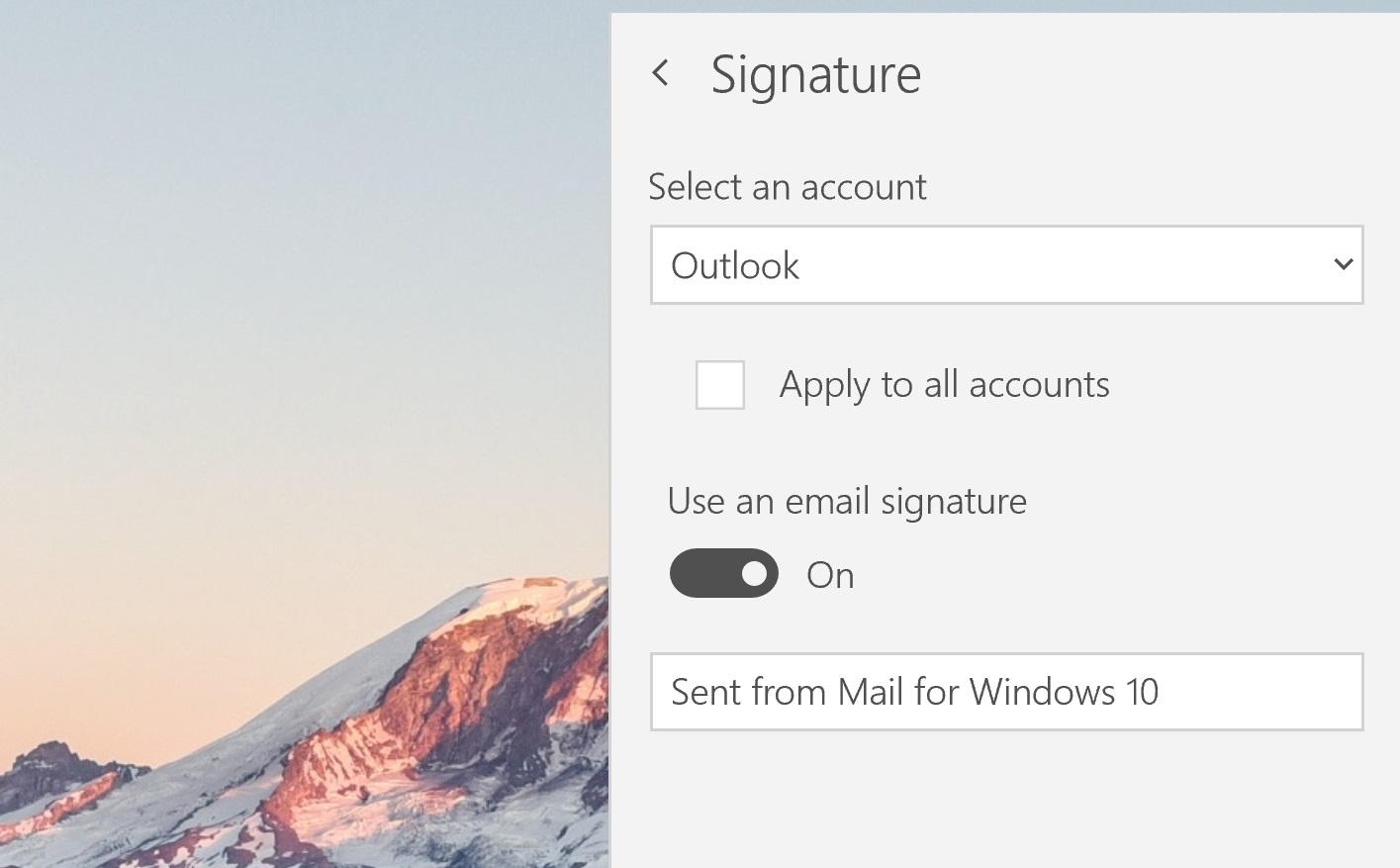 The update is currently only available to Insiders, but hopefully, this feature, which I am sure is essential for some users for compliance and personalization purposes, will come to all users soon.
Update: HTNovo reports that April 2018 update users are also currently getting this feature.
Developer:
‪Microsoft Corporation‬