Today we have a guest editorial by experienced smartphone journalist, insider and industry watcher Evan Blass, of @evleaks fame, taking a critical look at Microsoft's latest smartphone OS.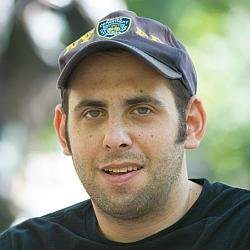 Remember when Microsoft undertook that extreme makeover of Windows Mobile in 2010? It was three years post-iPhone-introduction, and the stylus-bearing, touch-unfriendly legacy platform was getting killed in the marketplace, when only a few years before it had been the darling of both enterprise and early adopters. As consumers waited months for news on the brand new operating system — while buying no mobile devices from Microsoft at all — they had one, uncomfortably long brand name associated with the supposed Redmond savior:
Microsoft Windows Phone 7 Series.
Not something short and catchy like iPhone, iOS, or Android, but a mouthful of words so distasteful that even Microsoft itself was forced to drop the BMW-esque "Series" aspect of the nomenclature.
Now, five years later, we sit at the unlikely precipice of the platform's second major overhaul, with the first being Windows Phone 8 (which, like Windows Phone 7, broke compatibility with the apps written for prior-generation firmware). Microsoft may have learned a few things during this period, but it still has not learned the value of good, easily-conveyed branding.
The next version of Windows Phone will be called Windows 10.
Wait, don't you mean "Windows Phone"? And don't you mean "9"?
Nope, you heard right: to highlight the widely-touted universal app foundation of the new platform — meaning that software can be written the same for all flavors of Windows, whether it'll be run on desktops, tablets, mobiles, or even gaming consoles — Microsoft decided to name the phone platform exactly the same as the next desktop version of Windows.
In some ways, this makes a lot of sense, as it gets people talking, and then probably discovering the unique nature of this arrangement. But it other ways, it makes no sense at all, in the same way that "Windows Phone 7 Series" didn't exactly roll off the tongue. Maybe Redmond thinks that the context of all conversations will make it immediately obvious which version of the OS is being discussed, but in reality, people are already being forced to tack on the unwieldy "for phones" at the end, as in "Windows 10…for phones" It even makes Windows Phone 10 Series sound downright distinguished.
But enough about the branding — products with great names fail everyday, and names that initially sound ridiculous are routinely attached to products and services that end up being essential to our lives. So the awkward branding here certainly won't make or break the Windows Phone platform. (Although frankly, it's a bit difficult just to discuss it nowadays, before the full impact of the universal app paradigm becomes apparent and feels comfortable).
Besides, Microsoft has more pressing issues to consider when it comes to mobile. And I'm not talking about the supposed lack of apps; that complaint is largely levied by folks who have never used a Windows Phone device, and probably never will use one, because, hey, it's a lot easier to just buy an iPhone or an Android and call it a day.
No, the real problem Microsoft faces is a slow but steady shift to irrelevance in the smartphone space, after having performed so adroitly prior to that fateful 2010 reboot. More to the point, the company is seeing its never-spectacular-but-once-healthy market share erode to the very low single digits, slipping to 2.9% in the third quarter of last year, according the analysts at IDC — and likely even lower than that during a fourth quarter in which Apple sold a record number of handsets.
Now, you might counter by saying that as long as unit volume increases, market share is mostly irrelevant, since the company is still making profits on its business. But that isn't really good enough in the hyper-competitive smartphone category. With their increasing market shares, the Apples and Googles of the world have enough resources to really devote a lot of resources into one-upping one another in terms of the features and support offered by their systems. In order to stay competitive, Microsoft either has to cannibalize budgets from other products, or raise the price of devices that are already struggling to make inroads in their respective socio-geographic markets.
So, does the company have a winner with this new strategy  (naming conventions aside)? From a financial perspective, it definitely does. When development and support for desktop Windows also benefits and overlaps with the improvement of the mobile platform, the company should see not only savings in terms of costs, but time-wise, as well. That aspect of the universal platform will almost certainly help address the problem of diminishing market share.
However, the primary draw of universal code dynamic is not intended to be enjoyed internally, by 'Softies, but externally, by the developers who write the code which becomes the apps that consumers are told to place a lot of weight on. As I understand it, Team Redmond is hoping that developers will start to natively code for Windows 10, which would give them access to at least two app stores right off the bat, and then use existing tools to convert that code to iOS- and Android-friendly versions, as well.
It's an interesting carrot being offered, though I'm not sure how it will play out in practice. While it may appeal to larger developers who publish to multiple platforms, anyway, I have a hard time seeing small businesses and individual programmers adjusting their workflows to fit into such a constrictive and regimented vision. It's easy to imagine many developers who only make games, or only code for mobile, or only know a few languages proficiently, or have any number of other habits and preferences that don't include coding first for Windows in C+.
It's hard to give Windows 10 (for phones, sigh) a fair evaluation yet, since the only public beta that's been released was really an alpha, and is as full of bugs as it is devoid of exciting (and in some cases, even already-existing) features. Until more complete packages begin surfacing, Microsoft's grand experiment in creating the ultimate "write once, distribute everywhere" platform is worth watching by anyone with even a casual interest in computing. However, if once Windows 10 gets released, and the first Microsoft-branded flagship handset hits retail, we're still witnessing the same slide into mobile irrelevance, it may be time for the company to take a good, hard look at the realistic, remaining endgame options in this multi-decade struggle.