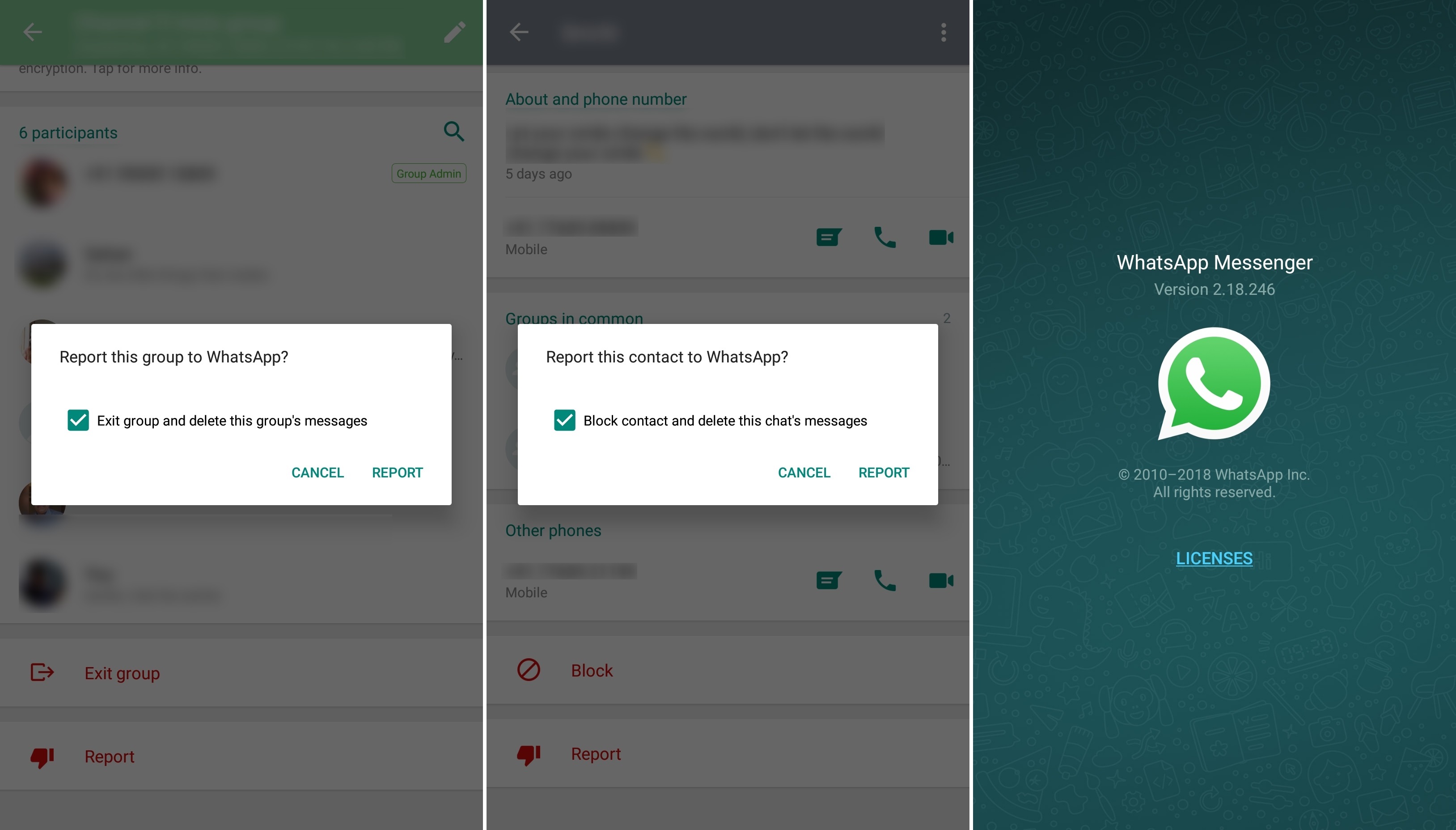 WhatsApp has rolled out a new update to its beta channel. The latest update is for Android devices and bumps the app to v2.18.246. The update brings a new "Report" dialog for both Groups and Individual chats.
WhatsApp added the report option sometime back but it was basic until now. With the new layout, users can easily report the individuals or groups. WhatsApp has also added an option which will allow users to Exit the group or block the individual which reporting them to the company. Earlier WhatsApp didn't allow users to preserve chats when they reported someone. However, with the new update, users can preserve the chats and still report the group or an individual.
The new feature is still in the beta channel and we hope that WhatsApp rolls it out to the public soon.
Via: Wabetainfo