Is Copilot the best AI companion out there? Help us find out by answering a couple of quick questions!
WhatsApp has rolled out a new update for iOS devices. The latest update pushes the app to v2.18.51 and brought changes like new features for PiP but this update also includes bug fixes, improvements, and some other new features. However, Wabetainfo found some of the new improvements which weren't covered in the official changelog. You can head below to take a look at the new changes.
WhatsApp has improved the design of the registration section.
When a European user tries to register an account on WhatsApp, he declares he is at least 16 years old with this update.
When you want to clean a chat, only the Delete Message option will be shown if no starred messages are found in the chat.
Many improvements for the voice recording feature.
Small improvements for the Analog Clock Sticker.
Small improvements to backup your chat history.
Small improvements to invite your friends to join WhatsApp.
Small improvements for voice and video calls.
You can now dismiss other administrators in groups where you are the admin.
It's not possible to dismiss the group creator.
You can enable now Privacy Settings for the group, choosing who can edit group info like subject, description and icon.
Small improvements to manage the Group Icon.
Improvements for the Siri extension.
The possibility to see YouTube videos directly in WhatsApp is a feature very appreciated, and WhatsApp is currently working to improve the Picture in Picture functionality, to allow the support for many other services.
The first services are Instagram and Facebook: you are able now to see Instagram/Facebook videos directly in WhatsApp!
If you own an iPhone then you can head below to download the latest WhatsApp update from the Store. Make sure to share your experience with us in the comments section below.
WhatsApp has already revealed their Business app for Android and is speeding the development for iOS as well. The app is still in early days of development and will take a lot of time before it could make it as the final release. Right now the app doesn't have most of the Business features and the company is still working on basic features like Greeting Message and the first messaging tool. Unfortunately, there is no ETA on when the app will finally debut for iOS.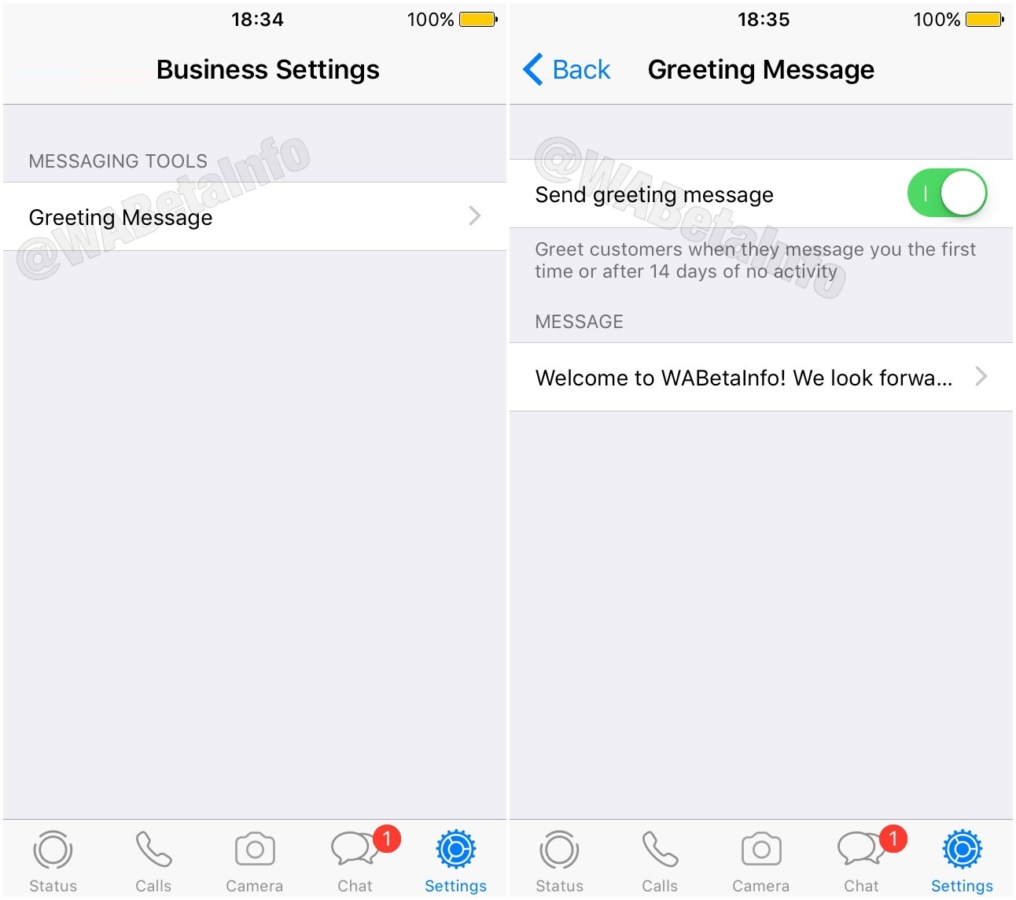 Via: Winbetainfo