Meta recently killed its Electron-based WhatsApp desktop app on Windows, shifting its focus to the development of only the native application on the OS. And we have begun to see the results of Meta's commitment to developing the WhatsApp native application, as the social media giant is finally rolling out support for 32-person audio and video calling on Windows.
Meta is currently rolling out the 32-person video and audio calling support to the WhatsApp beta on Windows, making the app on par with its Android and iOS clients. If you are running WhatsApp beta on Windows, you need to update the app to version 2.2324.1.0 from the Microsoft Store. However, if you are still not seeing it, you should wait a few more days before it becomes available to all beta users.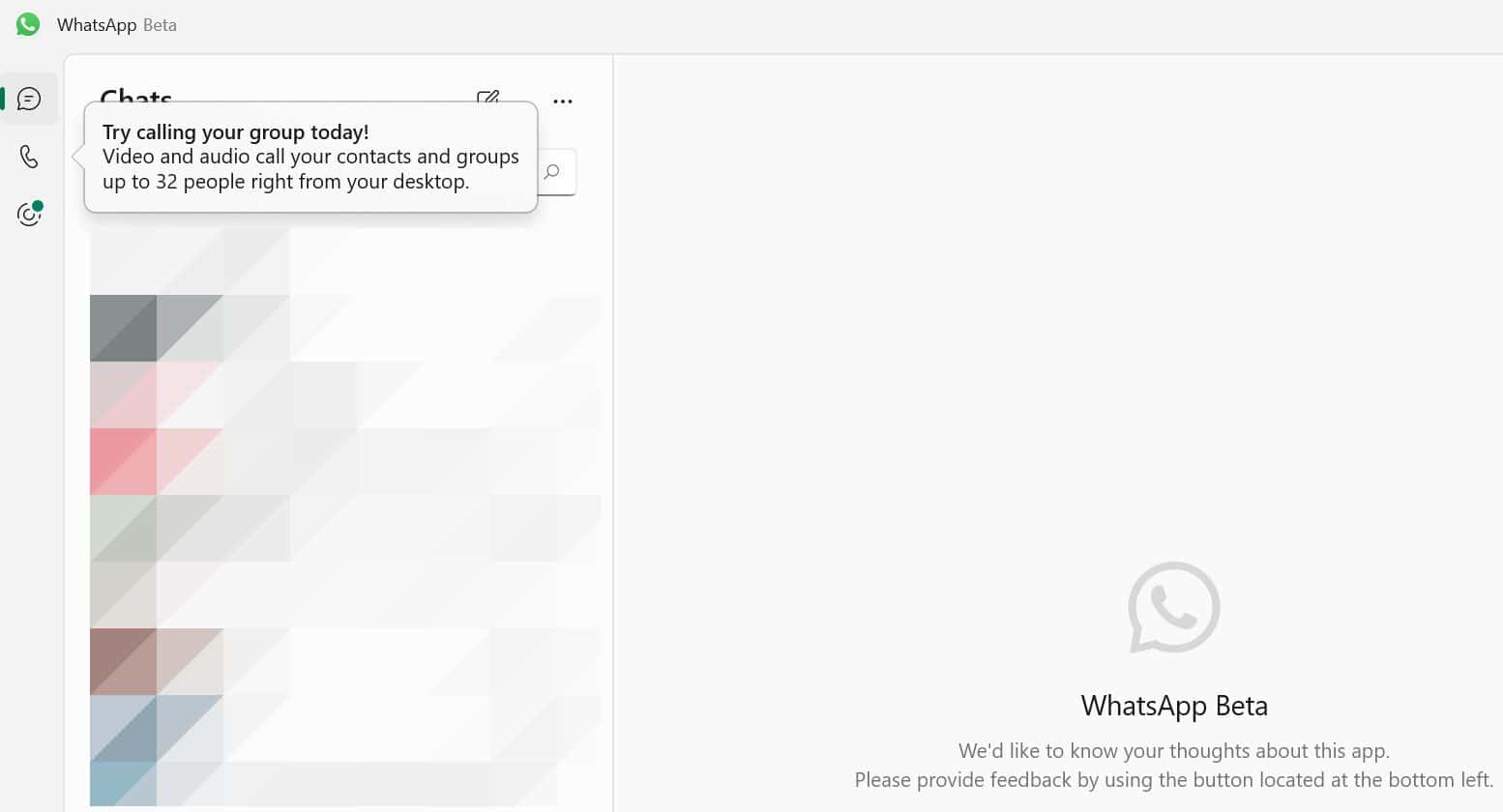 The 32-person audio and video call support was one of the capabilities that went missing from WhatsApp desktop clients after Meta depreciated the Electron-based app. If you were not using the native application because of that missing feature, now is the best time to install the app from Microsoft Store. However, you need to install the native WhatsApp beta app, not the regular one. Rest assured, Meta will bring the ability to make audio and video calls with up to 32 people on the regular native WhatsApp after testing it with beta users.
WhatsApp native application on Windows does not have all features of the now-retired Electron-based app. Besides 32-person audio and video call support, the social media giant will also introduce many such missing features to the native application on Windows. And hopefully, the company will do it fast enough, as the old WhatsApp is gone for good.
You can download the WhatsApp beta app on your Windows PC from the below link. Alternatively, you can download and install WhatsApp beta from the Microsoft Store.