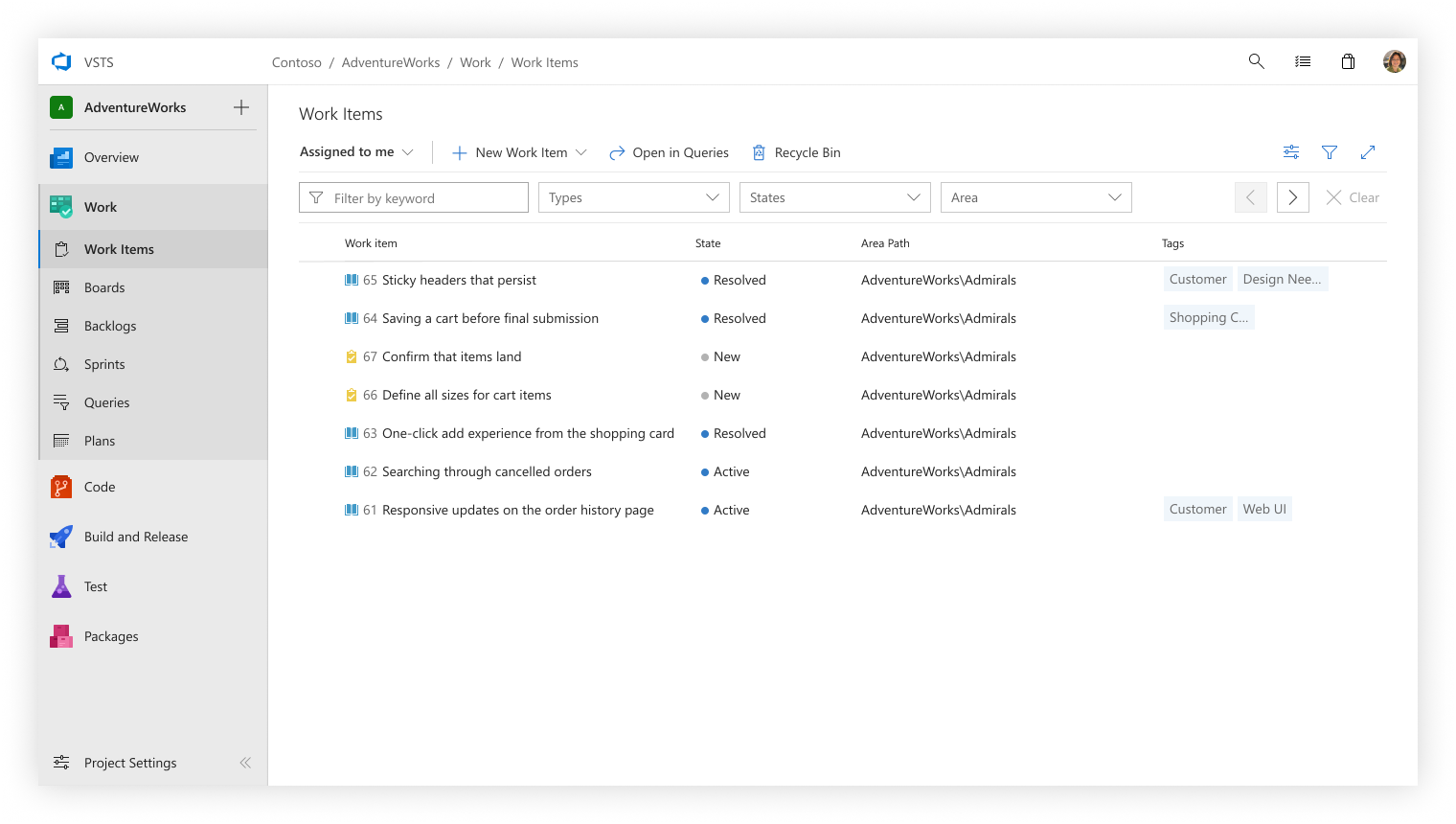 Microsoft yesterday revealed the upcoming user experience update coming to Visual Studio Team Services (VSTS). Microsoft is introducing Fluent design elements starting with this update. They have improved the navigation system for now and then they will deliver updates to the content of each page in the coming months. Read about them in detail below.
Project navigation: The project navigation was moved to the left so that there's a clear separation between the project and global spaces. To improve wayfinding, we've added service icons with color accents along with new section icons.
New Global header: A new global header is present on every page of the product regardless of where you are. It shows location context along with providing quick access to global controls.
Create new: Another improvement to the project navigation is a "create new" button next to the project name. This makes it easy to create any of the common artifacts no matter where you are in the project. It's a handy time saver when you need to quickly file a bug or create a pull request.
My work: The My Work flyout is available at the upper right of every page, providing quick access to the items you care about, no matter where you are in VSTS.
Homepage: This VSTS homepage now provides quick access to your recent projects as well as other projects in the account. You can search all your projects that are part of a given account and if you use multiple accounts, there's a list in the top-left so it's easy to switch between them.
Settings: There's a different pattern for navigation within settings and grouped them by their associated service. Also, within settings you can turn on and off individual services in each project – a long-standing feature request.
Microsoft will progressively roll out the ability to opt-in to the new navigation preview in the coming weeks. Learn more about this update from the source link below.
Source: Microsoft