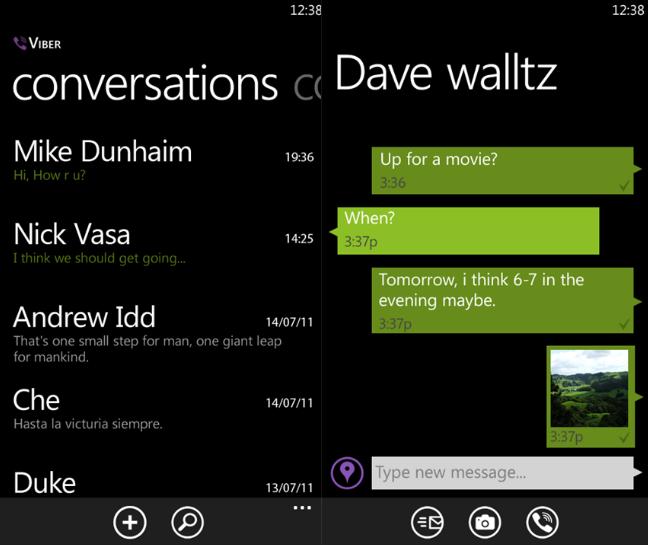 Viber team has updated their Windows Phone client to v2.2. The new version contains many new features, improvements and bug fixes.
New features added:
– Group Messaging
– Personal photos can now be added to your Contacts
– Time stamps for each and every message on your text conversations
– Custom backgrounds can now be assigned to your text conversation screen
– See when your friends joined Viber inside Viber's contact list.
Download the official Viber app here from the marketplace. The update may not be live in Marketplace yet, so please try for sometime.