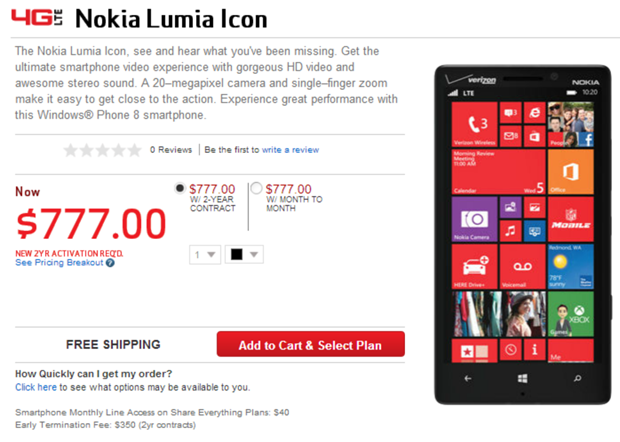 The Nokia Lumia Icon remains unannounced, but this cant be very far away, given that a page for the device has now shown up on Verizon's website.
The handset only has a placeholder price at the minute of $777, but it will likely launch at $100 or $200.
The site confirms the handset will have a 2.2 Ghz Quadcore processor and 20 megapixel camera and also a 2420 mAh battery. The site also confirms the Icon will ship with Wireless Charging enabled, unlike the 1520 on AT&T.
See the page, while it lasts, at Verizon here.