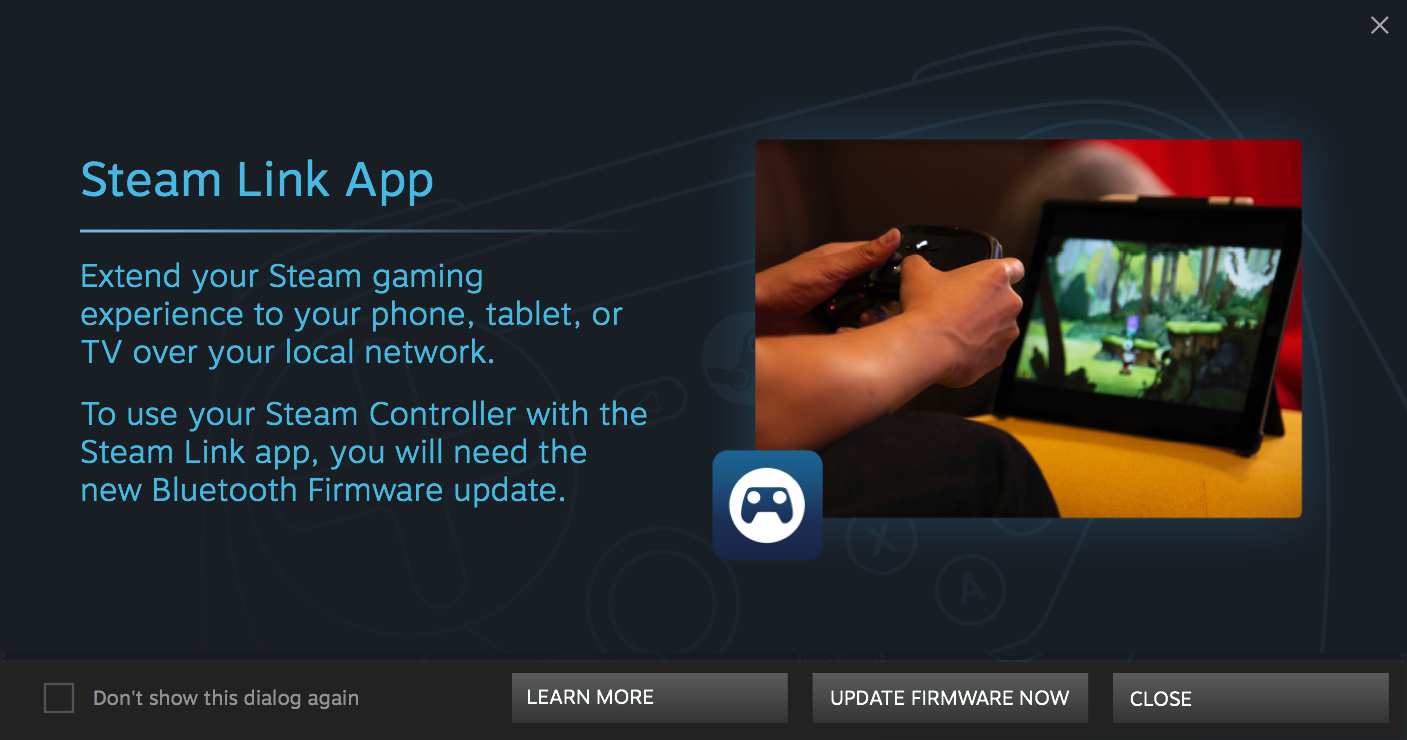 Ahead of the launch of Valve's Steam Link app which will allow users to play their Steam library on iOS and Android mobile devices, the company has enabled Bluetooth Low Energy (BLE) support for the Steam Controller. This functionality will be required if you want to enjoy the Steam Link app.
According to the announcement, this functionality was included in the Steam Client Beta two days ago. It is recommended that you use the BLE connection in the scenarios listed below, and stick to the original protocol otherwise as it was designed to provide the best experience for a Steam Controller.
You definitely want to use the BLE connection when:
Streaming games to your iOS and Android devices with the Steam Link app.
Connecting your Steam Controller to a tablet or laptop without a USB port.
You just can't find your Steam Controller Wireless Receiver.
To download this functionality, you'll need to opt into the latest Steam Client Beta and connect your Steam Controller. Afterward, you'll see a prompt like the image at the top of this article. Selecting to update your firmware will start the process.
You can easily switch between modes whenever you want as well. By pressing A + the Steam button, you'll power up in the original wireless mode. To power up in BLE mode, you'll need to press B + the Steam button. The controller will remember which mode was used last.
Via: Neowin