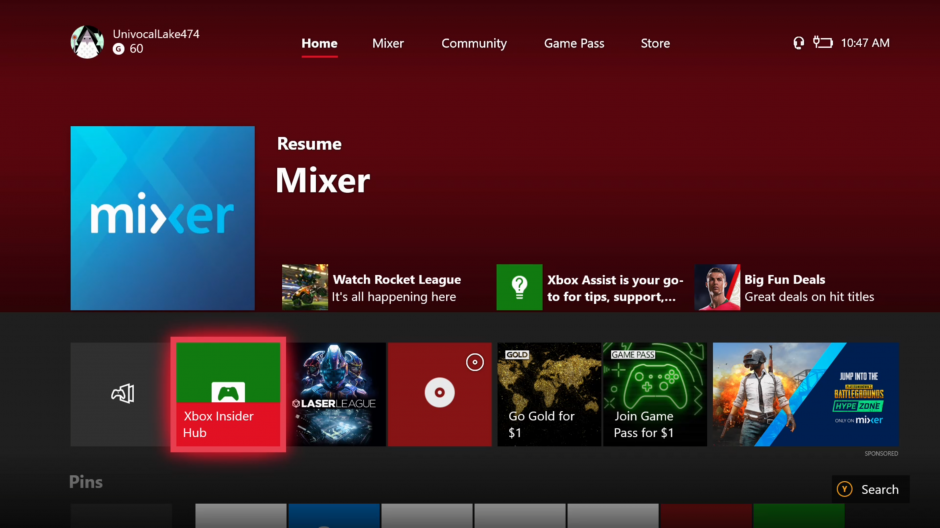 While Xbox Insiders get to try out upcoming features—and some think the program is an easy way to get these before everyone else—that's not its intention. First and foremost, Xbox Insiders are testers that provide feedback for unstable builds and potential features. This especially applies members in the Alpha Skip Ahead ring, and they recently got a taste of that instability.
Last week's build for Preview Alpha members in the Skip Ahead ring appears to have had a problem with a corrupted OS. Because of this, the latest update for Skip Ahead members going out today will automatically factory refresh your console.
"Thanks to your bug reports, our teams were able to determine that the core OS was corrupted during this recent update. Unfortunately, the only fix for this that works post-upgrade is an OS refresh. Therefore, today's system update will automatically Factory Refresh your console (Your apps, games and cloud saves will remain intact – however, the refresh will remove the credentials for media apps, etc.). We understand that this is frustrating, and thank you for your patience in identifying this critical issue."
It's an annoying error, but this is what Skip Ahead users sign up for. If you don't want to deal with problems like this that will surely arise in the future, you can always roll back into the regular Preview Alpha ring.
And on the bright side, this factory refresh should have fixed your problem of being unable to open any games or apps.
Today's update for build 1810 also implements these other fixes:
Media Remote
Fixed the issues users were having with various functions not working on the media remote.
My Games and Apps – Launching Titles
We have fixed the issue in which certain apps and games are not launching correctly.
My Games and Apps – FastStart
Improvements to titles that leverage the FastStart technology.
Notifications
Design change to Club notifications and LFG notifications that whey will now toast-only and not show up in the System Tab
Virtual Keyboard
We have numerous fixes in this build that address the Virtual keyboard.  Users should no longer see the VK unreadable when using the light theme.
Via: Xbox Wire