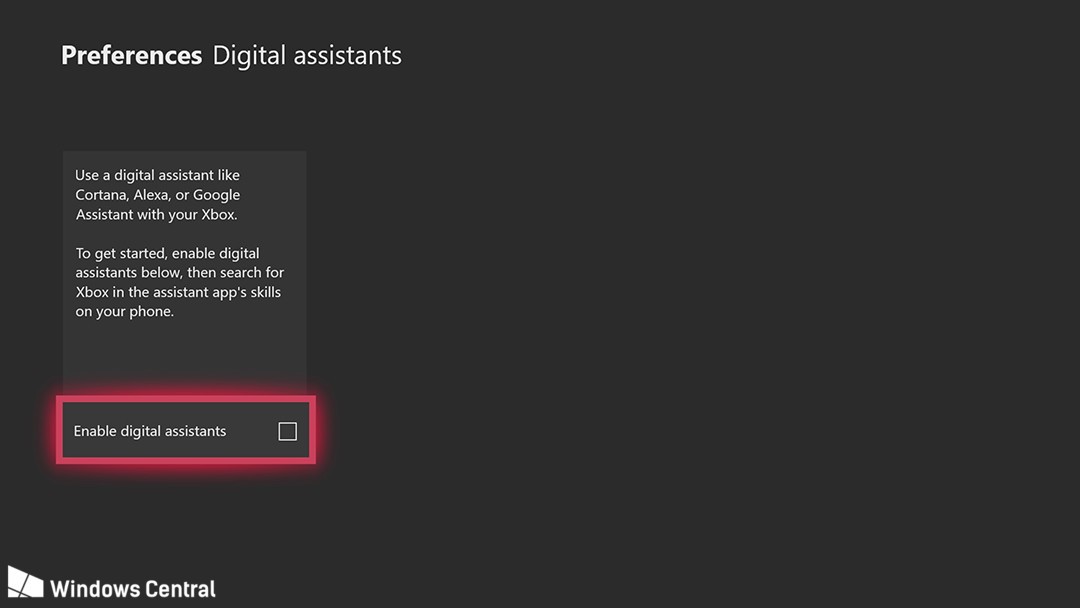 We know Cortana is in rather a precarious position, and that Amazon Alexa is taking advantage of Windows being an open platform by bringing their service to select Windows PCs, but the last thing we expected was that Microsoft would be inviting Amazon and Google to take control of the Xbox, their very closed gaming console.
Yet this is exactly what Microsoft appears to be planning, according to the WC, who posted this screenshot above, which would let Xbox users set up a connection between a digital assistant on their phone and their Xbox One.
While details are not available, from the text we assume Microsoft will be publishing an Xbox Skill for Google Assistant and Amazon Alexa, and then allow users to control Xbox functions from their phone. This is similar to being able to control your Tivo or another cable box from your Amazon Echo for example.
The move is emblematic of a more open Microsoft which no longer insists on locking users into their own ecosystem. It is however also a sign of a company which is no longer willing to invest in failing enterprises such as Cortana clearly is.
What do out readers think of this move? Let us know below.