At the end of October 2017 Microsoft revealed that Cortana had 148 million monthly active users. The last numbers before this was for December 2016, when Microsoft said Cortana was being used by 145 million users across Windows 10, Android, iOS, and the Xbox One, meaning the service has seen only 2% growth over the  10 months.  Then Redmond said they expect the Harmon Hardon Invoke to accelerate the growth of Cortana materially and add to its "momentum," saying:
"Cortana is currently available on over 500M Windows 10 PCs, and there are 148M active monthly Cortana users. Cortana has strong momentum, and we believe that Invoke will accelerate this further," said a Microsoft spokesperson.
Today Microsoft revealed some new numbers, which suggests the expected increase in Cortana usage has not materialized.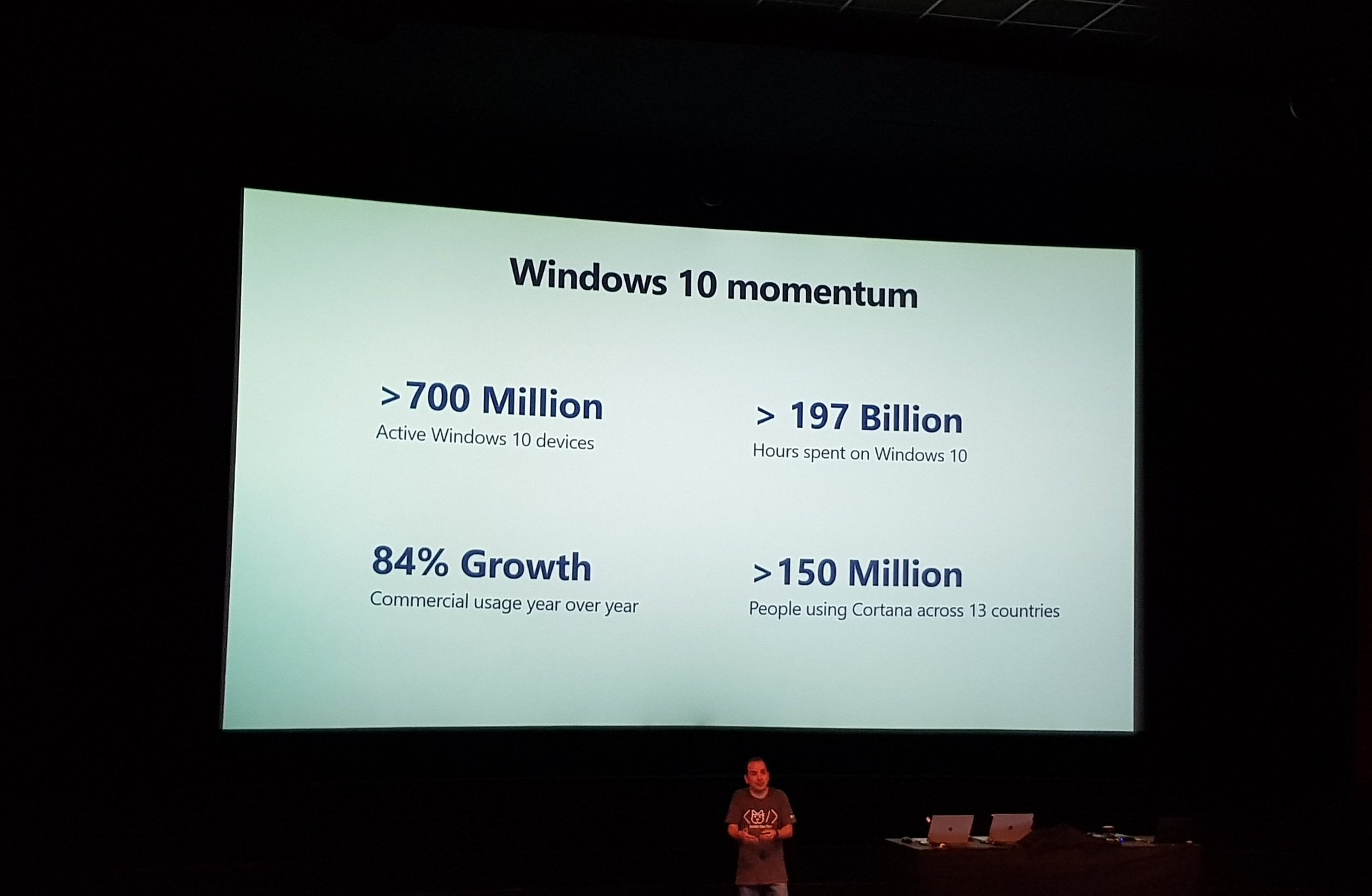 Released at a developer event, despite a 40% increase in Windows 10 users from 500 million to 700 million, Cortana usage only increased from 148 million to 150 million users over the preceding 7 months, for an even slower growth rate of 1.3%. This suggests the momentum is actually negative at present.
Adoption of Harmon Kardon Invoke, which Microsoft has been relying on,  has of course been disappointing, with a market share of 0%.  Microsoft has changed strategies, with Cortana having a new head and the digital assistant being positioned as more of a task-based assistant woven into Microsoft's software instead of a skill-based tool like Alexa.
Are our readers one of the 150 million regular Cortana users? Let us know below.
Picture credit Michael Gillett.