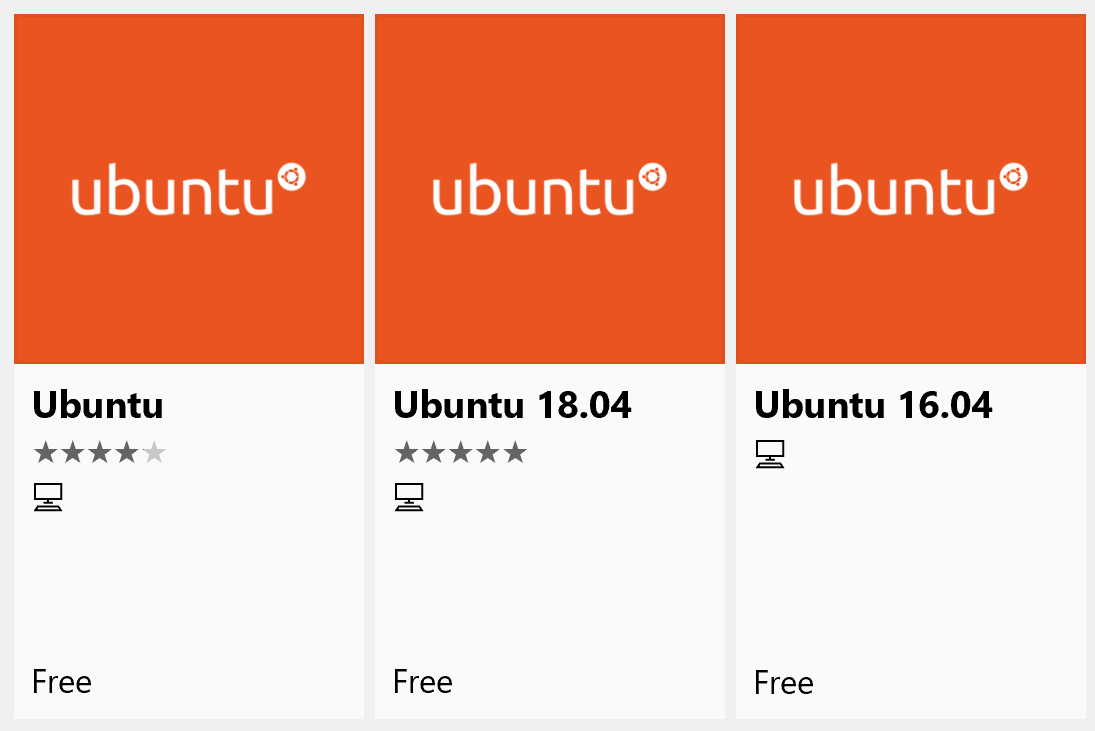 After Microsoft threw open the doors to allow Linux to run on Windows via the Windows Subsystem for Linux we are seeing a stampede of distributions arriving in the Windows Store.
The latest is a 3rd version of Ubuntu, joining the earlier 18.04 and 16.04 LTS release of the OS. While the later OS's installed their specific versions, the new version simply called Ubuntu installed the very latest stable version of the OS.
The description reads:
This app installs the latest stable Ubuntu LTS release on Windows, LTS release with the first point release. If you would like to use a specific LTS release, for example 18.04, please install the release-specific app, Ubuntu 18.04 on Windows in that case.
Please note that the app updates the Ubuntu installation. Please upgrade to a new release.
So if you do not particularly care which version of Ubuntu you install, you can grab the very latest version from the Store here.
Via HTNovo.net.