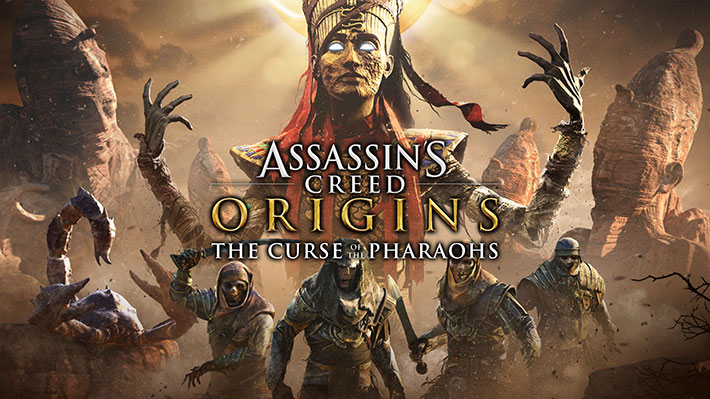 To continue with Assassin's Creed Origins' ongoing support, Ubisoft has detailed the content that it will be receiving in the months ahead. February brings the long awaited introduction of the Discovery Tour mode, turning Origins into an interactive museum for players to explore at their leisure.
According to Ubisoft, Discovery Tour includes:
75 guided tours curated by experts – on five main themes: Egypt, Romans, Pyramids, Daily Life, and Alexandria
Combat-free exploration of Ancient Egypt with 25 different characters, including but not limited to Cleopatra and Caesar
It will be free update that releases on February 20 for all players. More information will be provided closer to release.
In addition, Ubisoft has heard players' requests and is putting a New Game+ mode into Origins. Again, more information will be provided closer to the release of this feature. Ubisoft did not provide an exact release date other than saying it was coming this month.
Assassin's Creed Origins' second major expansion, The Curse of the Pharaohs, is set to release on March 6, 2018. Just like how The Hidden Ones increased the level cap to 45, The Curse of the Pharaohs will increase it once again to 55. The expansion will feature a "completely new storyline exploring the Egyptian mythology." No other details were announced.
Also in February players can take on Sehkmet in the Trial of the Gods event from February 6-13. All three gods will then be available to fight from February 20-27. Lastly, the in-game store and Ubisoft Club are getting new items like the Eastern Dynasties Pack, Undead Pack, and Aguilar's outfit.