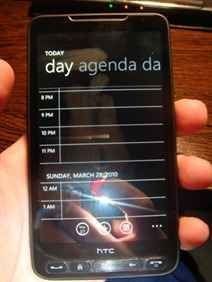 When we first learnt about the tight restrictions involved in Windows phone 7 most were quite concerned that custom ROMs will never come to the OS.
If the Windows phone 7 port to the HTC HD2 does anything, it is to show that nothing is impossible.
Two new custom ROMs gave been released for the device of indeterminate OS.  Both are designed primarily for the Russian Market, but includes features such as being developer unlocked by default, and having Live services enabled and a few extra applications.
HD2 1.00.00.WP7
Change log:
1. added new theme from HTC
2. Activated system (seem to doesn't work always need serial!!)
3. Activated Chevron
4. reduced sound volume
5. Added Russian keyboard
6. added new security policy
7. Added profile MMS
8. added the software section of HTC market
It can be downloaded from www.multiupload.com here.
Moon light HD2 Rom
Change log:
-the latest build of Windows Phone.
-Built-in Russian keyboard (Replace Spanish).
-Built-in jailbreak ChevronWP7.
-registry Patch to ChevronWP7.
-new security policies from HTC.
-Set as HTC HD7 T9292.
-registry Patch to improve performance.
-Reduced the maximum volume level.
It can be downloaded also from www.multiupload.com here.
More at XDA-Developers here.
Are any of our readers running Windows phone 7 on their HCT HD2? Let us know your experience below.