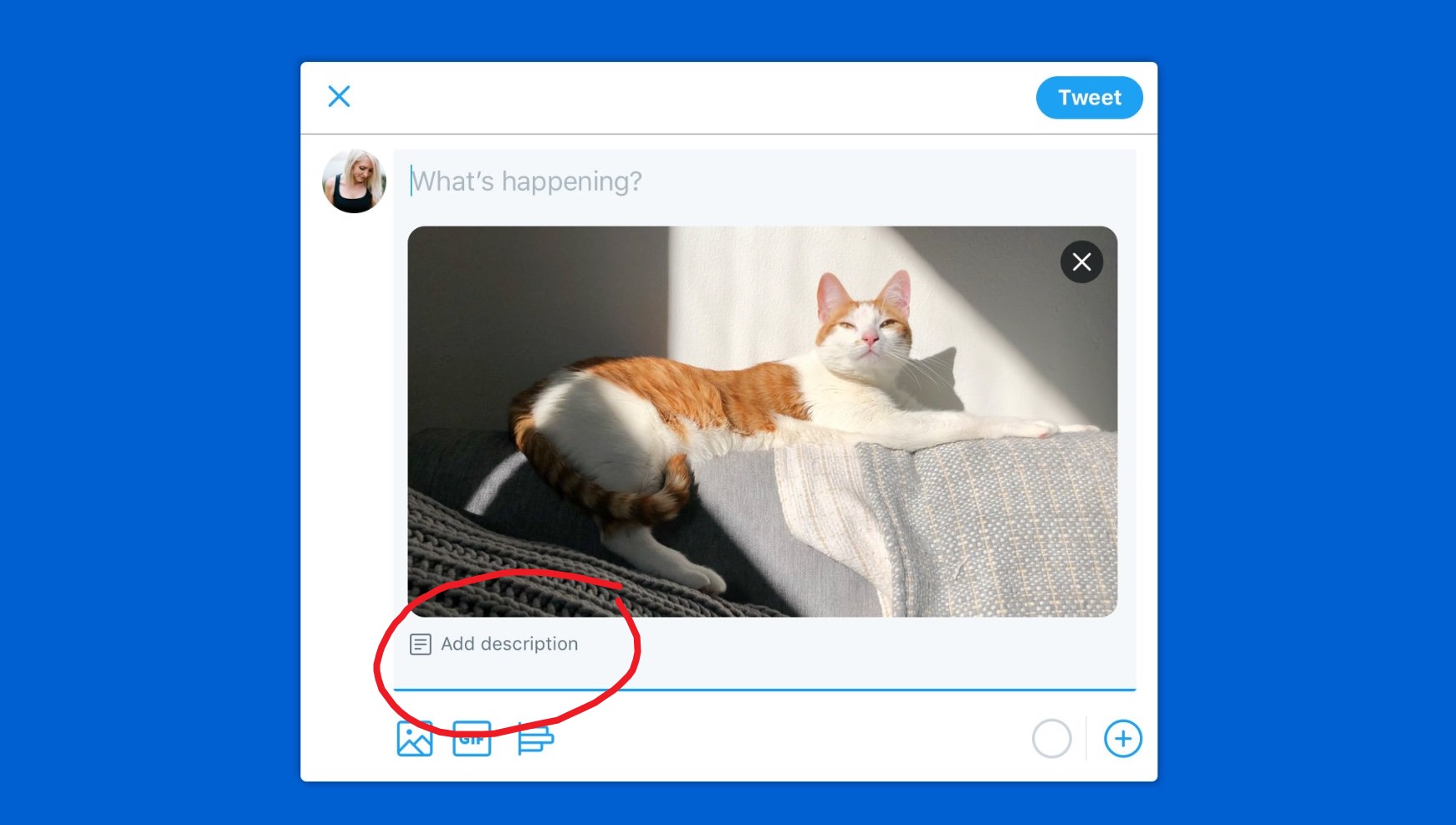 Twitter's regular updates to their Windows 10 Progressive Web App has forced us to rethink our opposition to the technology.
A few days ago twitter brought their tweetstorm feature to the Windows 10 app, and now Twitter is set to add a new accessibility feature too.
According to Patrick Traughber, Program Manager at Twitter for consumer products, the Twitter PWA will soon let you add descriptions to images as you upload them, allowing users with visual issues to still extract information from the pictures you post.
In my testing, the feature does not appear to be available yet, but as the app is a PWA the new features should show up without having to update the app in the store, by simply opening and closing the app.
In the meantime find the app in the Store here.