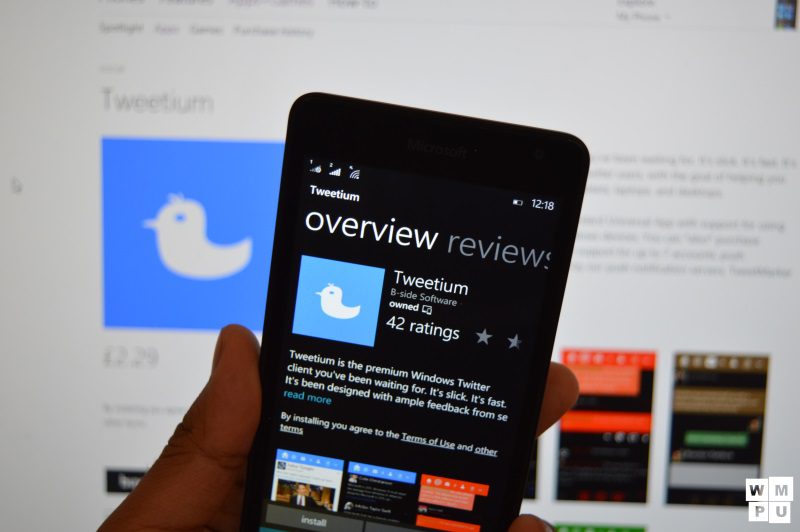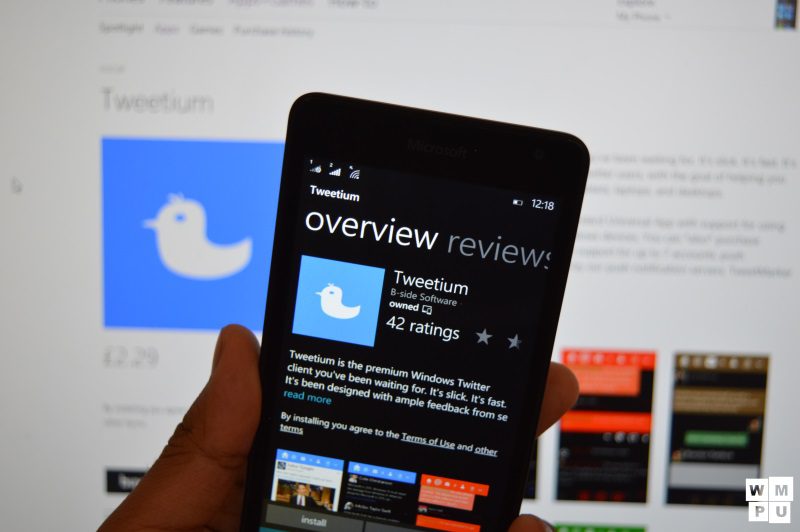 Tweetium Twitter client just got updated to v4.0.4 for Windows Phone devices. This update includes support for Hearts, Giphy integration and more.
Find the change log below,
The Twitter overlords have decreed that Favorites are no longer their favorite, but they heart Likes. — I hope you like them too! (because Twitter is quite insistent that we adopt them!)
Giphy integration! Just type /giphy followed by some words into your tweet. /giphy happy dance
Twitter videos and GIFs now auto-play (muted) in the timeline when on WiFi or a wired connection. — A new options lets you disable this, or restrict it to only GIFs.
Fix some bugs where embedded Twitter media would not show in expanded tweets if other media (e.g. YouTube links) were included.
Tweets no longer include previews for external image services (e.g. Instagram) if Twitter images are also present. — Most of the time they are different copies of the same image, and the Twitter ones look and work better.
Added a "clear attachments" entry to the media upload menu for your easy-attachment-clearing pleasure.
Fixed a case where your friends would get shy and stop showing up in the @ suggestions list temporarily.
Fixed keyboarding in the user account flyout.
Finally tracked down the elusive bug where the hover / quick action buttons would occasionally open the tweet instead of taking effect. Hurray!
The trial mode notice was not playing nice with other parts of the UI. It has been sternly disciplined.
Update it from Windows Store.
Developer:
‪B-side Software‬