Tubecast is arguable the best Windows Phone YouTube app, and not just due to its extensive support for streaming video from your phone to your TV.
The app has just crossed the 500,000 download milestone, and has celebrated with an update to version 3.1.8.2.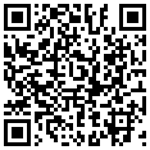 New in this version is a bug fix for the DIAL protocol used in the XBOX One, PS4, WDTV & Smart TV, but more importantly, the update features a workaround for subscriptions list limitation in YouTube.  Google had recently removed the ability to see subscription lists from YouTube users in 3rd party apps, and the latest version of Tubecast corrects the issue.
Download it here from Windows Phone Store for free.