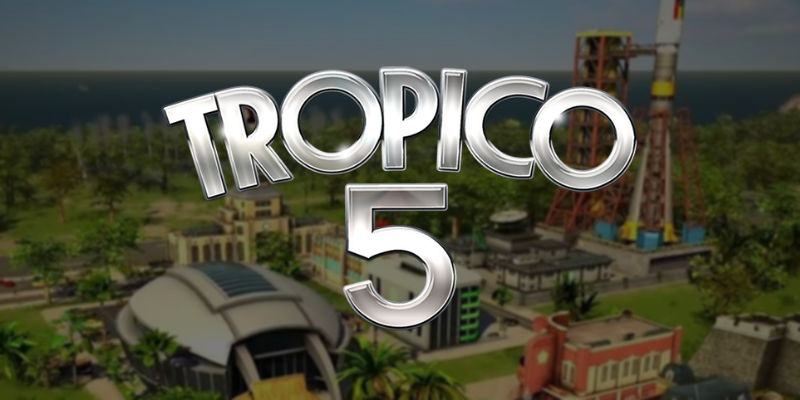 Tropico 5: Penultimate Edition is now available on the Xbox One. Originally released in 2014 on PC by Haemimont Games and published by Kalypso Media, Xbox One gamers can now enjoy the ever popular city builder/dictator simulator.
The Tropico games allow you to play as El Presidente, the leader of an island nation called Tropico. It's all up to you if you want to build a thriving democracy or a dictatorship. The Xbox One version of the game contains two pieces of DLC originally release separately for PC ("The Big Cheese" and "Hostile Takeover"), as well as 5 new maps that are exclusive to the console. The game's description, taken from the store page, is below.
Return to the remote island nation of Tropico in the next installment of the critically acclaimed and hugely popular 'dictator sim' series. Expand your Dynasty's reign from the early colonial period to beyond the 21st Century, facing an all-new set of challenges, including advanced trading mechanics, technology and scientific research, exploration and multiplayer modes.
The Eras – Start your reign during colonial times, survive the World Wars and the Great Depression, be a dictator during the Cold War, and advance your country to modern times and beyond.
The Dynasty – Each member of El Presidente's extended family is present on the island and may be appointed as a ruler, a manager, an ambassador or a general.
Research and Renovate – Advance your nation by discovering new buildings, technologies and resources.
Advanced trade system and trade fleet – Amass a global trade fleet and use your ships to secure trade routes to neighboring islands or world superpowers.
Explore your island – Discover what lies beyond the fog of war.
All new art – All artwork has been re-designed from scratch to provide Tropico 5 with a unique visual identity. Choose from over 100 buildings from each of the individual eras.
You can purchase Tropico 5: Penultimate Edition on the Xbox store here.
Are you going to purchase Tropico 5 on the Xbox One? Let us know in the comments below!