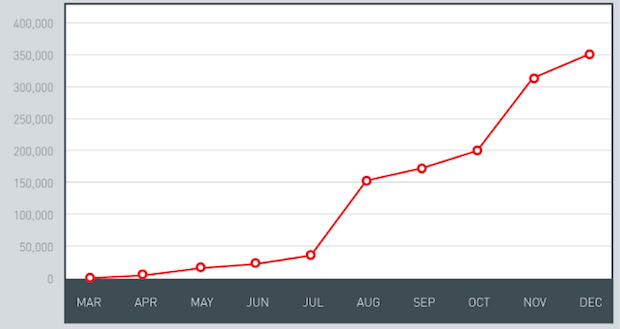 The restrictions in Windows Phone 8 can be annoying to users, for example having to confirm to open a URL detected via NFC or not having full access to the file system.
It does however result in a much more secure system, unlike Android, where it seems viruses and other malware run wild.
Trend Micro has detected 350,000 threats for Android in 2012, with Android gathering more malware in 3 years than PCs in 14.
The number of Android malware detections spiked in the third quarter from 41,000 to 156,000 samples, with 40% premium number diallers, 38 percent being adware, 25 percent spyware, while 22 percent included a malicious downloader.
By the end of this year, the volume of Android malware could reach as high as the 1 million, around the same number as apps as there are in the Google Play store.
Now we are not suggesting all the apps in the Google Play are are actually premium number diallers and spyware, but given the limited scrutiny Google employs in the store they might as well be.
While Windows Phone users lack the large number of apps, they also have the benefit of being able to install applications without worrying that their phone will be screwed up, which is probably why Windows Phone has a higher customer satisfaction that Android.
Via ZDNet.com