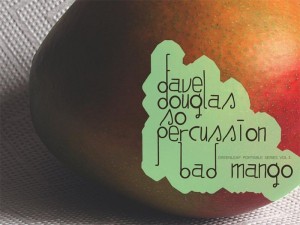 As great as Mango is, numerous unlucky users of the update have been plagued with random issues, including excessive data usage, GPS lock failures, live tiles not updating, keyboard disappearing, and more. Some issues only apply to specific phones, while many issues are universal.
Keyboard Disappearing
We reported on this phenomenon earlier, and easily over half of our commenters (71 total comments)Â agreed that the issue exists, no matter what brand of phone they have. In fact, this issue even existed in the Mango Beta, and was never fixed for the final release. Users will be typing a text message, entering content into a text field, or typing a web URL, and the keyboard will randomly disappear on them. I too have had this issue.
Decreased Keyboard Accuracy
Following with the keyboard issue is the belief that the Mango keyboard is less accurate than in NoDo. In our same article, users also agreed that the accuracy feels worse than it was before. Surur and I can agree that the keyboard fails to type as well as it used to.
Live Tiles Not Updating
WPCentral reported that Live Tiles stopped updating for some Mango users last week. 6 days after that, my live tiles (Facebook and NextGen Reader)Â still aren't updating on my Mango Samsung Focus. Users on XDA have also expressed concern about this issue. One XDA member actually contacted @WinPhoneSupport and asked what he should do. They told him to restore his last backup, and then reinstall the Mango update! Quite ridiculous. The problem seems to arise on any phone, irrelevant of manufacturer.
Zune Freezes while using Auxiliary Cable
This issue is specific to HTC HD7's. While playing music through Zune, the phone will randomly freeze between songs and require a soft reset, only when listening through a plugged in auxiliary cable! Microsoft has recognized this issue already but hasn't released a fix yet. This issue actually existed in the Mango Beta too.
Voice Command not working on Focus
This is an issue specific to me so far. On my Samsung Focus, holding the Start button doesn't pop up the voice command menu at all. Pressing the voice icon in Bing also doesn't bring me to the voice entry page. It is as if my Mango updated Samsung Focus completely lacks the Voice Command section of the software! Does anyone else have this issue? Tell us in the comments please! (And no, device isn't connected via USB, or headphones, or Bluetooth, or anything funky)
Focus doesn't turn off screen when talking on phone
Our editor KennyB123 reported this issue, and so far is the only one to experience it. On his Focus, when he puts the phone up to his ear to talk, it no longer turns off the screen. Anyone else experiencing this? One commenter just reported that his HTC Surround has this exact same bug after updating to Mango. How weird. Microsoft needs to address these bugs ASAP.
Excessive Data Use
Users on XDA have noted that Mango uses about 4 times the amount of data that NoDo used to use! That is an insane increase in data usage. Three users have acknowledged the problem, and agree that data usage has increased by about that much. They all have different phones, so the type of phone seems to be irrelevant. Two users have hypothesized that this increase is being caused by the fact that when Mango updates your main Live email account, it also synchronizes your Office Skydrive documents and OneNote, and Xbox Live. Other than the Mango update, their phones had the exact same configuration.
GPS Lock Failure
4Â users of different types of Windows Phones have reported that their GPS usually fails to lock to their position, whereas it worked fine in the Mango Beta and in NoDo. Two other users posted the same thing in a different thread on XDA, confirming this issue.
Battery Not Updating
WPSauce reported today that the battery meter on the LG Optimus 7 isn't updating correctly. Anyone else experiencing that? Check their website to find out how to replicate the issue.
Overall, these numerous random bugs are quite disappointing, since each one can negatively impact a users' opinion of Windows Phone. Hopefully Microsoft can release fixes in a reasonable amount of time.