According to a new listing by Respawn Entertainment, Titanfall 3 is now in development.
Posted on the official EA Careers website, the mega-publisher has listed numerous job roles for working on both Respawn's upcoming Star Wars game and an upcoming Titanfall game.
It's clear that the game is still a ways off. Titanfall's job listings is asking for jobs such as Senior Technical Animator, AI Software Engineer, Environment Artist, and more. With Star Wars Jedi: Fallen Order out this November as well, we won't be seeing Titanfall for a while yet.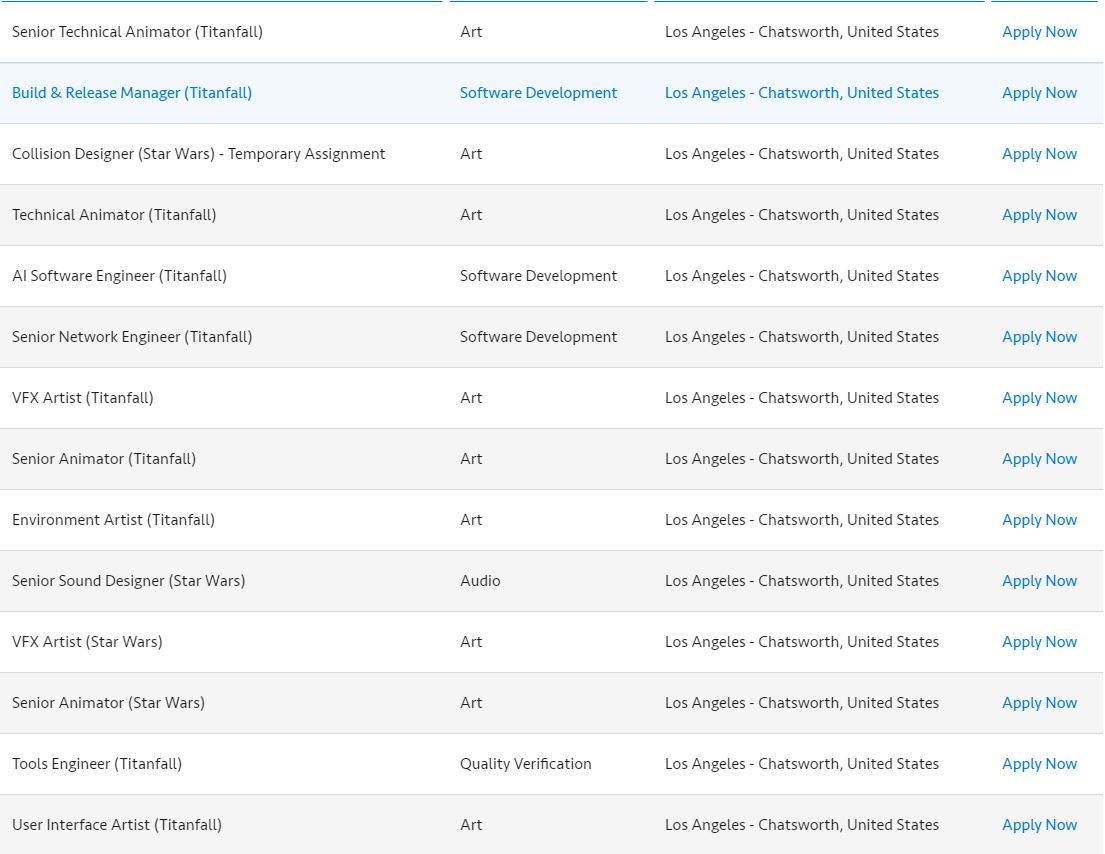 Titanfall 3 could be a next-generation title for Respawn, especially considering the increased talks about Xbox Anaconda and Lockhart. Although, much like the original title, it could be cross-platfform – that would be a nice bookend to this generation.
Source: Gearnuke