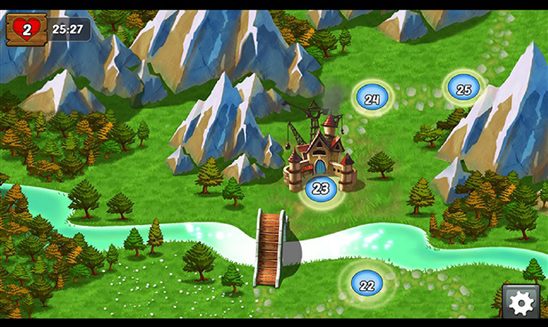 We received this information that Throne Together is available in Windows Phone Store few days back and when we tried to download it, it was not available. Today, WPCentral reports that game is available for download in few Windows Phone markets such as Sweden, Finland, etc. It is free for now as it is in beta, so try to download it from your region. If you are lucky enough, enjoy the game!
Game Description:
Place blocks to build castles for your royal clients and please the Castle Inspector in this addicting block-based puzzle game. Build wisely or risk being 'overthrone' as the kingdom's premiere architect!

With your dragon assistant Fidget, place doors, windows, gargoyles and more as per your royal client's specifications! But be careful – clumsy positioning and uneven weight will make your masterful castle crumble to the ground!
Download it here from Windows Phone Store for free.