Thoughts on Kin phones' short life
2 min. read
Updated July 1st, 2010
Published July 1st, 2010
---
Readers help support MSPoweruser. When you make a purchase using links on our site, we may earn an affiliate commission.
Read the affiliate disclosure page to find out how can you help MSPoweruser effortlessly and without spending any money. Read more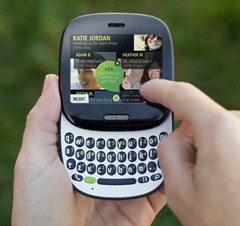 The tech world is abuzz with Microsoft's cancellation of the Kin Phone. Everyone seems to be running over each other to see who can make the catchiest headline or the snarkiest comment about the demise of the project. As  someone who thought and still thinks the Kin was great phone that was never given a chance starting with a bad monthly pricing scheme, lack of a few basic apps and an overly negative press to name a few, I may be the only person in the world who hopes that they will still follow through and provide the promised updates and relaunch it with better monthly pricing as an alternative to feature phones. Engadget has an interesting take on what went wrong.
Everyone doesn't need a smartphone  as much we are led to believe. The Kin can make a comeback with its initial promise of a low cost phone with the features that most average people use coupled with a reasonable voice, data and text plan. It can coexist with WP7 and survive the mobile market that includes the IOS, Android and WebOS devices. Microsoft also needs to find another carrier because Verizon just ruined it on price and their sales people seem to be paid (figuratively speaking) to push Android phones IMHO.
What is lost in all this debacle is the great new features that the Kin phone had/has that I hope make it into WP7. These include, The Studio, Kin Spot and the integrated feed reader/loop. The  Kin spot would especially be helpful if it had an option to send to OneNote. As a writer, I'm finding the need to be able to quickly take clips of articles to write and comment on and having a way to quickly organize extremely valuable. Overall, I think the spot is the most intuitive method to share small bits of information on the go. The Kin studio speaks for itself and hopefully they could add some of these suggestions. With the majority opinion screaming failure, Microsoft should take  these wise words from Thomas Edison to heart.
I have not failed. I've just found 10,000 ways that won't work.