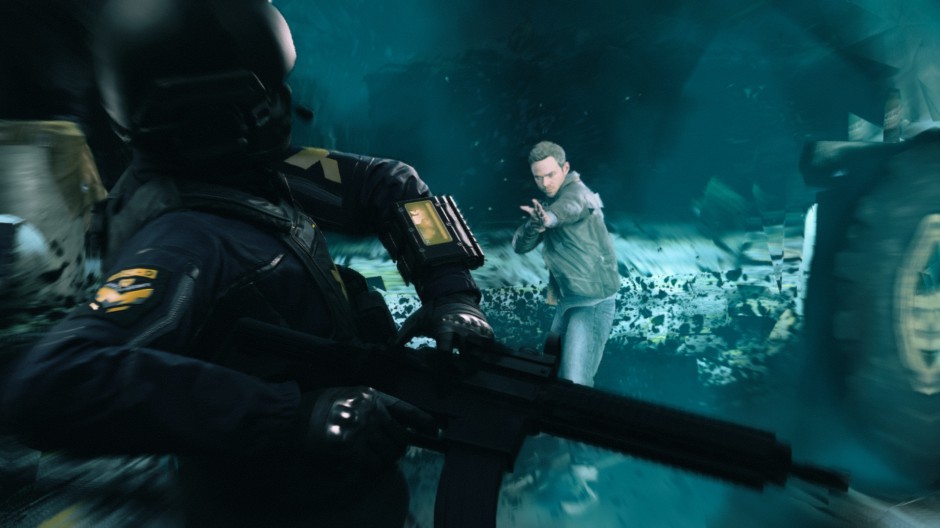 Remedy Entertainment's upcoming cinematic action game Quantum Break is launching simultaneously on Xbox One and Windows 10 next month. At the Xbox Spring Showcase, they demoed the DirectX 12-powered Windows 10 version of the game. They also announced that anyone who pre-orders the Xbox One digital version through the Xbox Store, purchases an Xbox One digital token at participating retailers, or pre-orders an Xbox One Special Edition Quantum Break bundle, will receive the Windows 10 version of the game for free, downloadable from the Windows Store via redemption code when Quantum Break launches on Xbox One and Windows 10 on April 5.
Of course, bringing the game to both platforms also comes with its share of awesome cross-platform perks. "So, because we are running Windows 10, you have the benefits of Xbox Live," said Puha. "You have your single profile; you have your Gamerscore; you have Game DVR. What's really useful, though, is shared saves. So, say you start playing on the Xbox One and you get to Act 2 – you can take a break and then actually continue playing on Windows 10."

Starting an Xbox One session from the comfort of your couch, then continuing on your work cubicle's PC can also be cost-effective. Those who digitally pre-order the game on Xbox One get the Windows 10 version at no additional charge. We don't recommend playing while you're on the clock, but Quantum Break's 20-minute live-action episodes – spliced between its gameplay acts – can easily be consumed during a lunch break.
Read more about this from the link below.