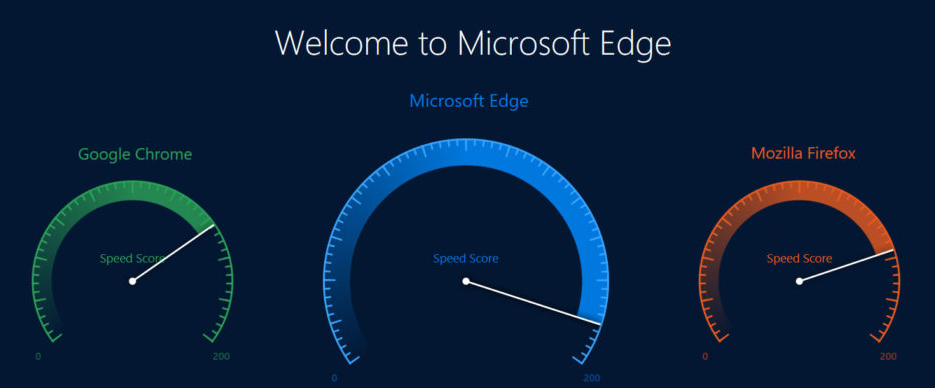 With every new release of Windows 10 (and therefore Edge) Microsoft releases an update to their Edge browser battery life test, comparing the performance of their browser vs Google Chrome and Mozilla Firefox for HTML5 video streaming.
Microsoft's advantage in this area has been steadily shrinking, from 47%  better than Chrome in June 2016, 35% in April 2017 to only 14% in May 2018.
For the Windows 10 October 2018 Update Microsoft has been strangely quiet, but it turns out Microsoft has run the battery life test again, and have posted the results on Github.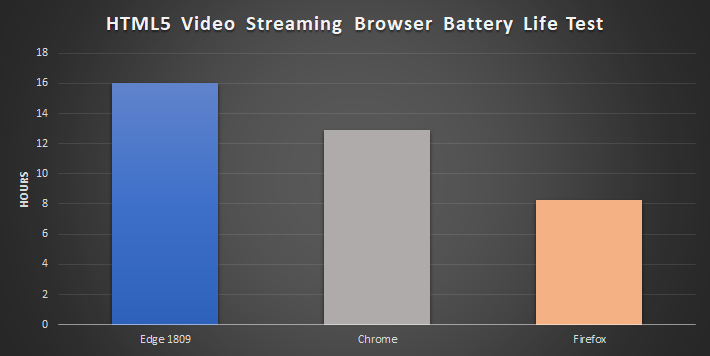 It turns out instead of falling behind Google's Chrome browser this year, Microsoft has managed to widen the gap again to 24%, and a full 94% over Firefox.
| Browser | Duration | Edge Advantage |
| --- | --- | --- |
| Edge 18 | 16:02:50 | |
| Chrome 69 | 12:53:41 | Edge lasts 24% longer |
| Firefox 63 | 8:16:20 | Edge lasts 94% longer |
So it was not embarrassment about losing their own test which stopped Microsoft from publicising the results, which usually warrants at least a blog post if not a TV ad.  More likely showing that EdgeHTML was superior in one element would undermine Microsoft's decision to switch to Google's Chromium rendering engine.
The full results can be seen at Github here.
Via Thurrott.com