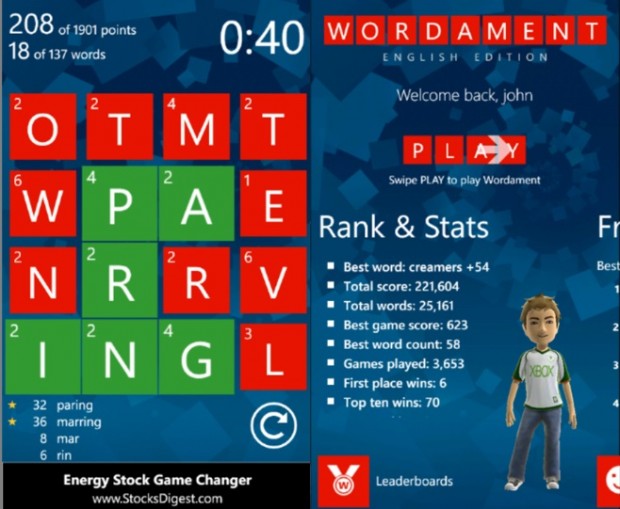 The Windows Phone exclusive title Wordament is now live in Windows Phone Marketplace with Xbox LIVEÂ integration. Wordament is a word game where you are competing with the whole internet to be the best word searcher in every game. Every player is competing on the same board, in real-time, to get the highest score.
The game now features,
– A completely updated visual design with beautiful backgrounds
– By Request- 'Contains'- reveal every word a tile makes up on the results screen
– Guest Mode- let someone else play, without compromising your stats
– Multiple Languages- Currently UI only, but watch our blog for information on updates
– Now with sounds! (Optional in the options menu)
– Performance Improvements
– Much, much more!
Download it here from the marketplace.