Yesterday, we're able to install a few Android apps on Windows 10 Mobile using Project Astoria. The installation process is kind of complicated and may damage your device – however, there's reportedly a new tool that lets you install Android apps' APKs on Windows 10 Mobile.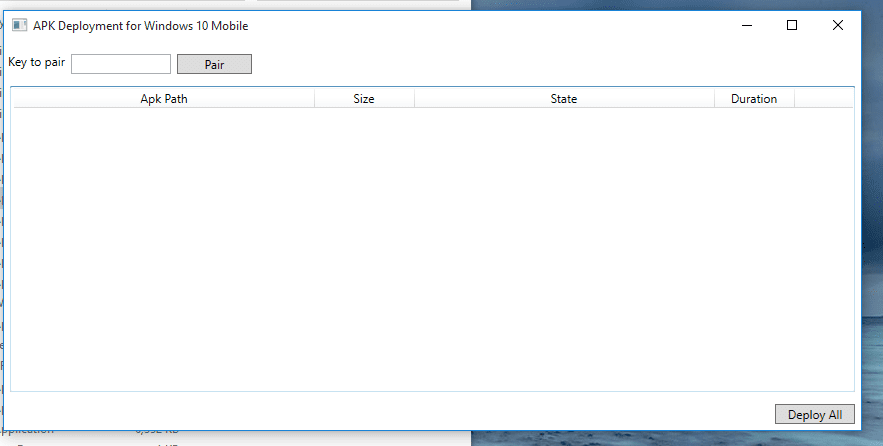 The tool requires users to enable the developer mode on their phone, and it also requires the pairing code needed to be able to deploy the app on the phone. It is worth noting that this tool will not be able to deploy the app over Wi-Fi, meaning that it will require you to do it using USB.
Keep in mind that obtaining APKs of free or paid apps may be illegal in your area, so we recommend avoiding these tools and downloading APKs until Microsoft officially launches Project Astoria to developers to allow them to bring their Android apps to Windows 10 Mobile. It's also worth noting that Project Astoria and this tool isn't stable yet, and may damage your handset — again, avoid these tools and wait for Android developers to bring their apps to Windows 10 Mobile.
Thanks for the tip, Nhan!