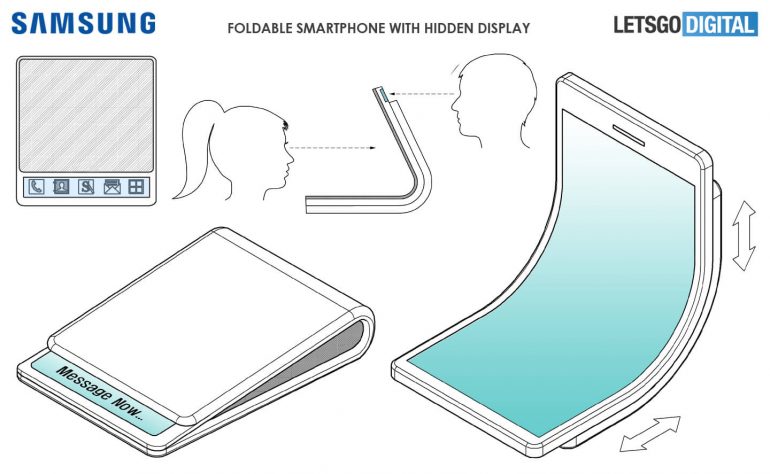 Yesterday we reported that Samsung might be planning to launch its first foldable smartphone next year. The device is expected to the be first foldable device made by any company.  We recently reported that the device may be a clamshell, and now a new patent by the company has put even more wood behind that arrow.
Samsung is planning to launch a 7-inch tablet like device which can be folded into to half and will have a small screen so it can be used as a phone. However, Samsung might be adding an additional second screen to the device. The company filed a patent for the same back in 2016 with the World Intellectual Property Organization. The patent was titled "foldable electronic device, hidden display and information display method thereof" and was published last week. The patent talks about a hidden display that emerges as a whole when the user folds up the phone.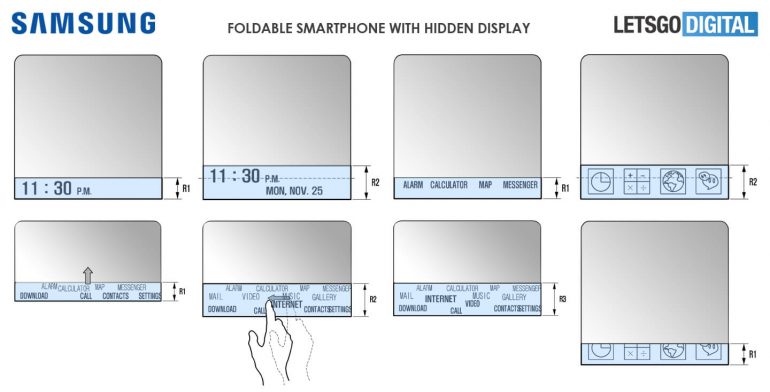 The second display of the Galaxy X will display general information such as the time and date. As the user opens up, the larger part of the hidden display becomes visible. This will add applications icons such as contacts, messages, mail, video, internet, music and/or the gallery. The patent also sheds the light on the possibility to add two secondary screens on both sides of the smartphone.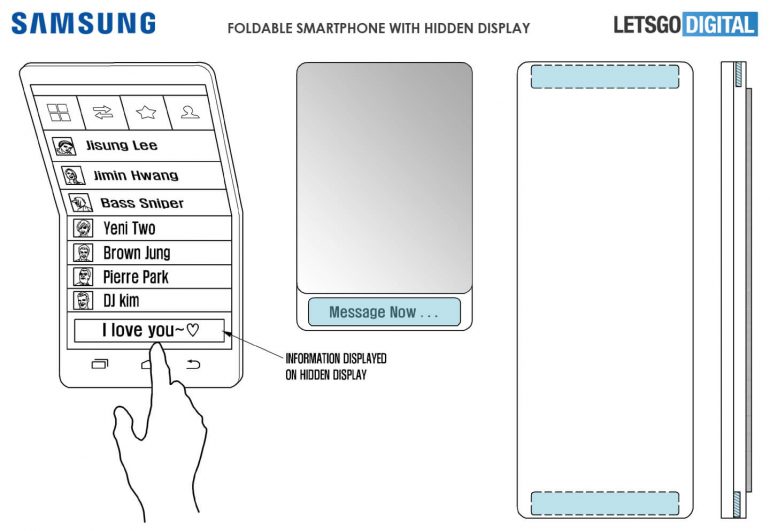 Samsung also plans to add S Pen support to the Galaxy X. The company might make a few changes to the S Pen design to make it compatible with the Galaxy X. Overall, Galaxy X looks like a bold but risky endeavour from Samsung. It will be interesting to see how the world responds to an actual foldable smartphone.
Via: Letsgodigital