Samsung is expected to release the first compatible smartphone, the Samsung Galaxy X next year. The firm has applied for a bunch of patents which give us a different perspective on how this smartphone might look and work in real life when it is released.
The patent shows what looks like a traditional smartphone, except it can bend inwards to act like a clamshell flip phone by way of a built-in hinge and a flexible display.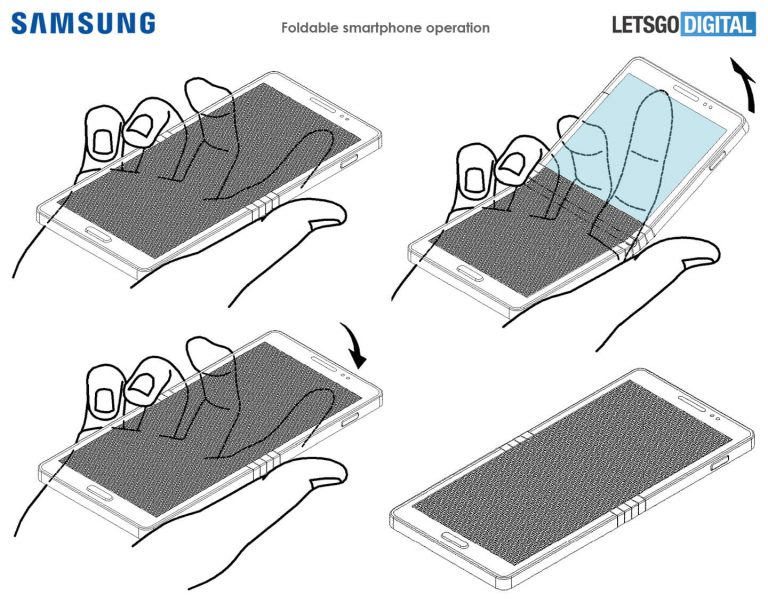 Samsung has a bend sensor which detects how the device is being held and to what extent it is bent to determine whether the display should remain active and so on.
The Galaxy X will likely ship with a pen, and it will come with the usual WiFi, Bluetooth and NFC sensors to enable Samsung Pay and such modern scenarios.
We still don't know what the final design will look like, as patents have ranged from a folding tablet like Microsoft's rumoured Andromeda device to this folding clamshell-like device.
Hopefully, we'll get more than patents and speculation as this device approaches release towards the tail-end of this year.
Source: Lets Go Digital