The Windows Phone store is now home to about 350 000 apps. Now, one of the most used features of a smartphone is its social integration, of which Windows Phone was once best in class in. Now, with the disintegration of the hubs, we are now forced to take a closer look at the corresponding apps, and what we find isn't very pretty.   I'll include the twitter account of the relevant companies
Facebook
It is an ok app by all accounts. It looks good and is responsive for the most part, it does lack the ability to show certain type of posts leading to an infuriating notification where you are told you have something but have no way to see it. I also have no complaints about Facebook messenger. For the curious, the Facebook app is indeed a result of a partnership between Facebook and Microsoft. It is therefore an official app.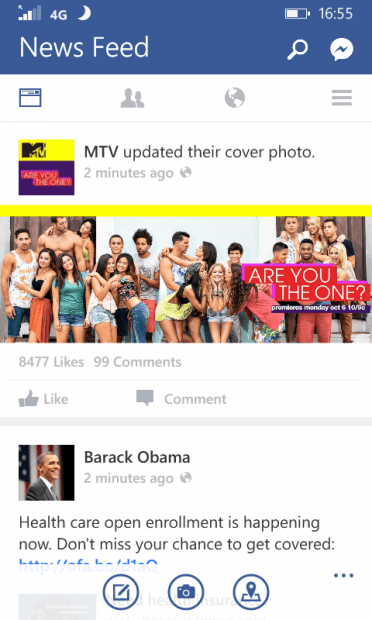 Twitter.
This is a strange situation. The Twitter app had a leaked beta app with 8.1 features which we all got excited over. Two updates and four months later, we have nothing. The app is not an example  of the pinnacle of Windows Phone design and lacks several features including the ability to play GIFs in app.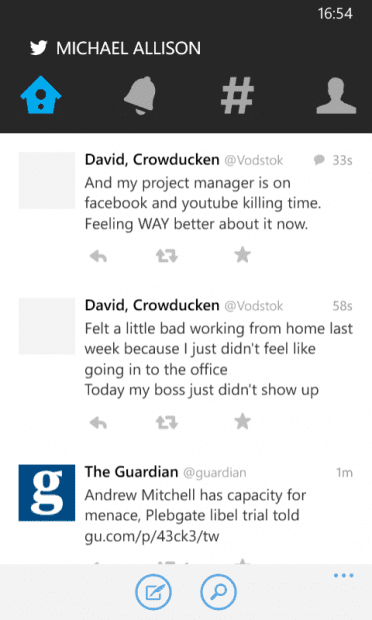 Tweet them @support @twitter @design
Instagram.
This app is far too basic. There really is nothing to write home about here. It offers the bare minimum of Instagram features and nothing more. It's a cruel joke played on Windows Phone users, highlighted by an ALL CAPS BETA tag which has been present for more than a year.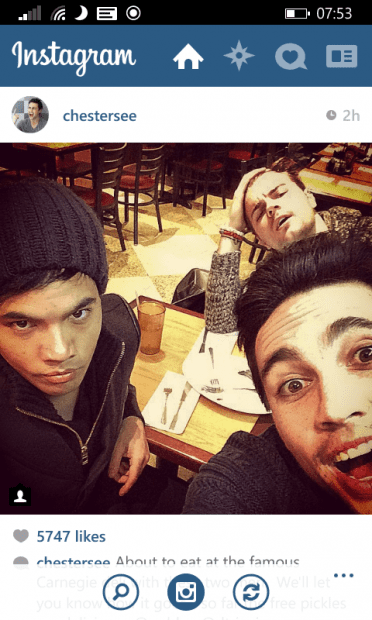 Vine.
This app is beautifully designed. That's as far as it goes. It doesn't play vines properly, it automatically auto plays them with no option to do otherwise like in Rudy Huyn's 6Sec. Several times  I've had it stop playing any vines as well as several issues with lag and performance.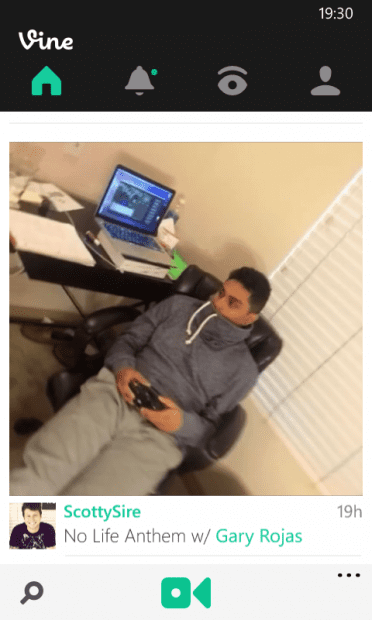 Make your voice heard @vine @vinehelp
Tumblr.
If Instagram was a cruel joke, Tumblr falls into "now they're just mocking us" territory. The app is not just laughably basic, but contains a terrible bug. It fills up your storage when you view pictures and gifs. After an hour of browsing Tumblr, the app rendered my phone unbearably slow and near unusable due to filling up the storage. I cannot in good conscience recommend anyone to download or use this app.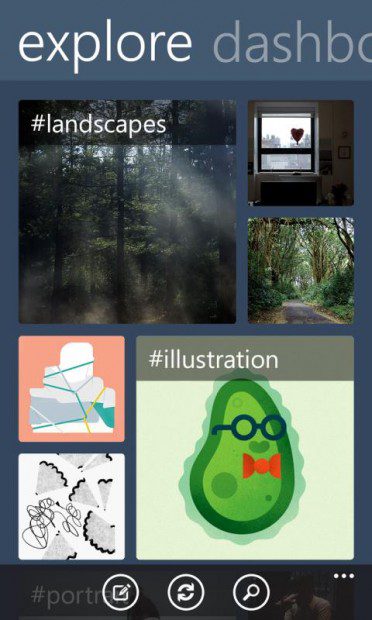 Tweet them @Tumblr
There is no official Snapchat client on WP. The best one so far is Rudy Huyns 6Snap(sensing a trend here) which I can say is good, but not great. Snapchat wants him to be shut down, this is horrible once more. @snapchat @snapchatsupport
Dishonorable mention : Kik Messenger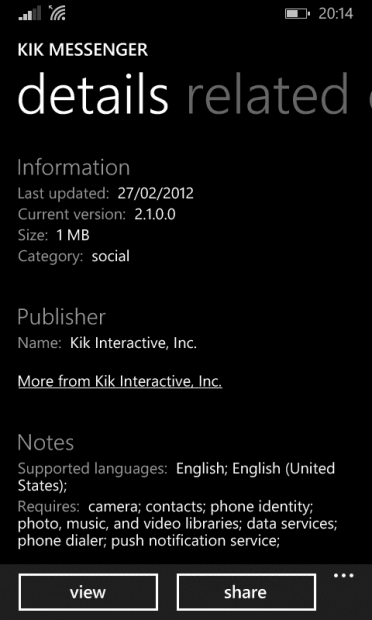 Need I say more? (@kik)
The bottom line, social media companies rarely put a great effort on Windows Phone. The ones that do (Path-which I didn't mention because no one uses it) tend to be obscure ones that no one uses. Its truly a shame that large cross platform companies would enjoy having their names stamped on such basic apps. While I would suggest they do what Wikipedia and Telegram did and appoint a good app as their official version, its  not going to happen. That's sad. Really sad. For those of you who have lots of friends using Windows Phones, you can use Foundbite or Fhotoroom. They are excellent apps that the devs can and should be proud of.