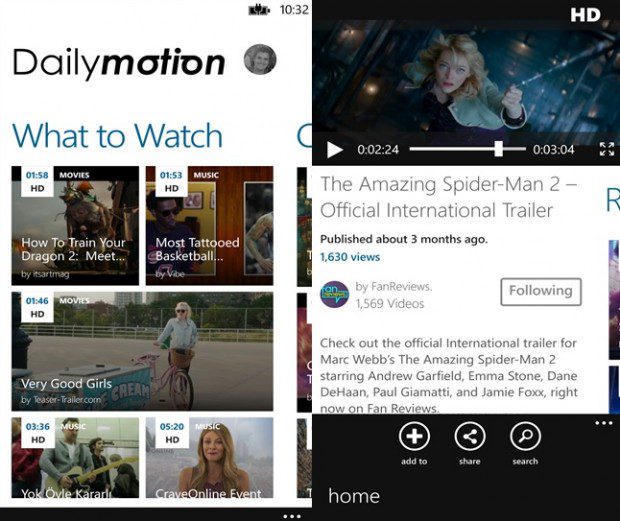 The official Dailymotion app v2.0 was released in Windows Phone Store back in 2013. This app got updated to v3.0 today with updated clean design and improved user experience.
App Features:
• Watch popular videos in News, Music, Cinema, TV…
• Discover new amazing videos every day
• Search among more than 40 millions videos
• Follow the channels you like


• Access your own videos, playlists and favorites
• Find and browse all your favorite channels
• Enjoy a stunning fullscreen experience in High Definition
• Capture and upload your videos
• Share videos you like via Facebook, Twitter, e-mail and SMS
The app is free and can be found in the Windows Phone Store here and is available for both WP7 and WP8.