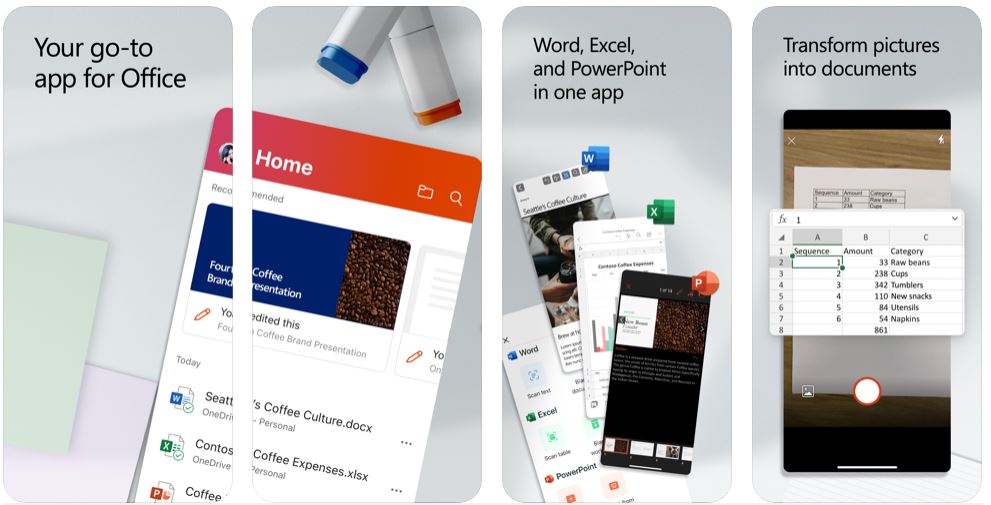 After several weeks of beta testing, the new Office app is now available for iOS devices. The new Office app combines Word, Excel, and PowerPoint into one app while maintaining all the functionalities of the individual Word, Excel, and PowerPoint apps. Also, this new Office app requires far less phone storage when compared to using three separate apps. In addition to the Word, Excel and PowerPoint apps, this Office app supports the following features:
Instantly create PDFs from photos or Word, Excel, and PowerPoint documents.
Easily transfer files between your phone and computer.
Sign PDFs using your finger.
Quickly jot down ideas and notes with Sticky Notes.
Scan QR codes to open links.
Download the updated app here from App Store. The new Office app is also available for Android devices, you can download it here from Google Play Store.