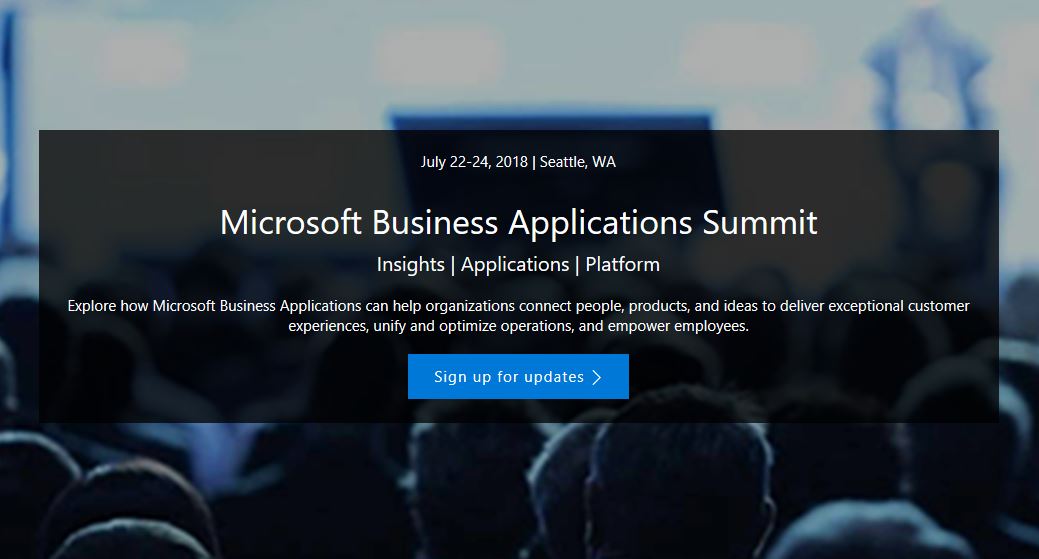 Microsoft today announced a new enterprise-focused conference named Business Applications Summit that will be held during July 22-24, 2018 in Seattle, WA. This event is the convergence of events such as the Data Insights Summit, Convergence, and Dynamics 365 Technical Conference. Event attendees can learn how Microsoft spans the breadth of business process applications powered by a business analytics and application platform, built atop a common data model, on Azure and connected to Office 365.
Connecting the Microsoft Cloud with Dynamics 365, PowerBI and PowerApps creates an unmatched opportunity for digital transformation. Whether you're a new user or deeply knowledgeable expert, you'll feel right at home in our 100 to 400 level workshops and breakout sessions.
You can find more details about this event here.
via: MJF