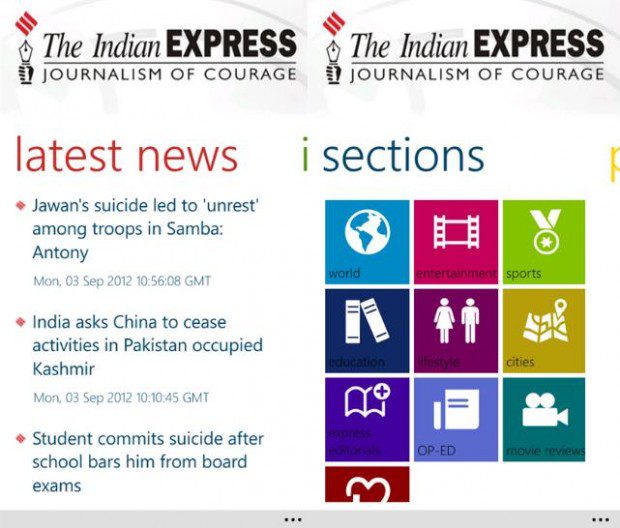 Another high profile app just landed in Windows Phone Marketplace for Indian users. The Indian Express official news app is now available for free download.
App Description:
The Indian Express, one of the oldest and most regarded newspapers of India is available on windows phones with this application.

The app provides real time coverage of the latest happenings in India and around the world with sections like India, World, Business, Sports as well as the Editorials from the newspaper.

The Lifestyle and entertainment sections bring to you the trends of the fashion, art, culture and gourmet world as well as the movie reviews and articles from bollywood, hollywood and the regional cinema in India.

The app provides a modern experience for reading the news from the website of the newspaper with a rich legacy.
Download it from Marketplace here.