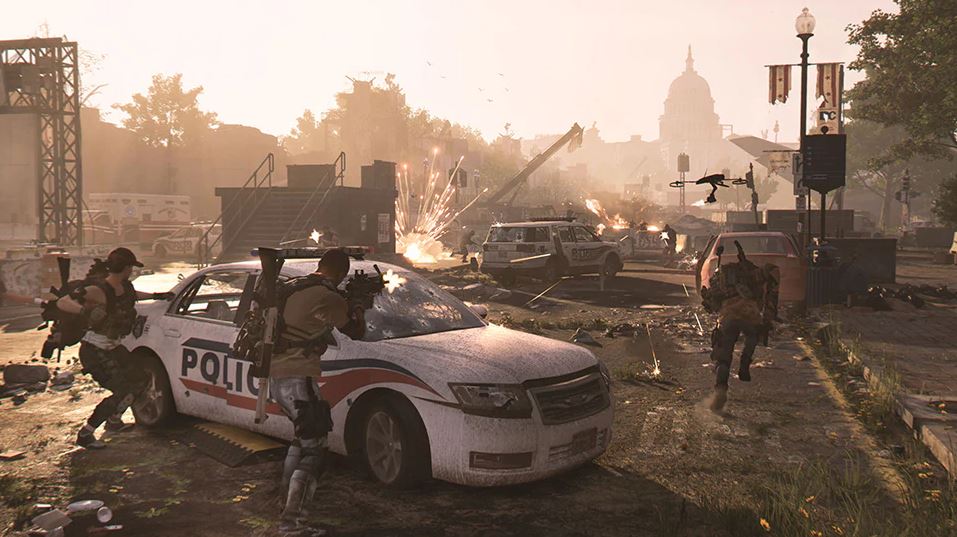 Ubisoft fully unveiled The Division 2 at its E3 2018 press conference with a 10-minute presentation discussing the game and showcasing what players can expect when they jump in.
The Division 2 takes place in Washington D.C. seven months after the deadly virus that plagued New York City in the original. As agents of The Division you'll be tasked with ensuring the city doesn't plunge into chaos. At least moreso than it already has.
Ubisoft plans to support The Division 2 for years to come, and the studio outlined their plans for its first year out on the market. Within the first year, players will receive 3 DLCs that each contain new locations, new activities, and new stories. The best part is that these will all be completely free.
Once you hit the level cap you'll still have plenty of end-game content to keep you occupied. After you reach level 30, you'll be able to select a Specialization. Each Specialization will then have its own progression path depending on which you chose. According to Ubisoft, "these paths introduce new skill mods, talents, and tools, including brand new signature weapons." Not only that, but players will be able to partake in an 8-player raid.
The Division 2 will launch in March 2019 for Xbox One, PlayStation 4, and PC.
Via: Ubisoft