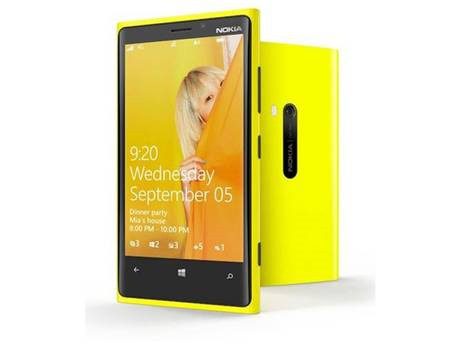 The Daily Mail were probably never a big fan of iPhone hipsters, so it is not unexpected that they like the anti-iPhone.
They do however have some substance to their opinion, noting the Nokia Lumia 920 camera "effortlessly out-cools Apple and Samsung's with better shooting modes and warmer colours" and  instead of being hung up by the weight called the device a "lovable giant" that was like "one of those huge four-door estates you see rumbling through posh suburbs, crushing Smart Cars beneath their wheels like a main battle tank." Its not hard to imagine which device the Smart Car metaphor represents.
Calling the user interface correctly  "a  welcome change from yet another dreary screen of app buttons – a 'look' that's been going strong since the PalmPilot in the Nineties" that was "faster than either iPhone or Android", they noted with "a better camera than iPhone, a better screen (it's sharper, inch by inch, and the blacks are so crisp even reading books is good" the device deserved to be a smash hit, even amongst the iBores now that basically everyone else has an iPhone.
No matter how you feel about the Daily Mail, I am sure our readers will find the review resonate quite well.
Read their full review at the Daily Mail here.