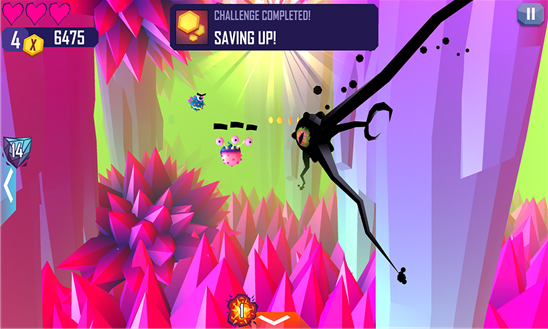 'Tentacles:Enter the Mind' game got updated to v14.11.4.15 in Windows Phone Store. The latest update brings a new game mode, Survival, additional levels and an expanded shop. Lemmy is constantly moving as he dispatches enemies, collects eyes and oozes eggs, gaining special powers and abilities as he goes.
Play as the adorable and fantastical creature, Lemmy, and tap or click your way through the layers of Dr. Phluff's outrageously bizarre mind. Dispatch enemies, collect eyes and secret eggs, gain powers and abilities, and play against your friends. And when you get to the end: survive as long as you can. The Doctor has gone mad from the creatures and only you and Lemmy can save him!
Download it here from Windows Phone Store for free.