It's time to list the top 10 games you must have on your Windows Phone. We've got everything from sports games to logic puzzles! Some are free, some are paid. Make sure to read past the break to see them all! Click on the prices of the games to go to the Marketplace, or click on the Review hyperlink to read our full review of the game. And remember, this isn't a list of the best games overall, it's simply a list of games you should definitely have!
Addicting Games
Occupied – FREE – Review

Starting us off, we have Occupied, a fun and challenging game where you direct people to bathrooms as quick as possible! It's not as boring as it sounds, and it received solid 5's in every category when we reviewed it, thanks to the smooth visuals and surprisingly long lasting value! Did we mention it's free? Go download it now!
Text Text Revolution – FREE – Review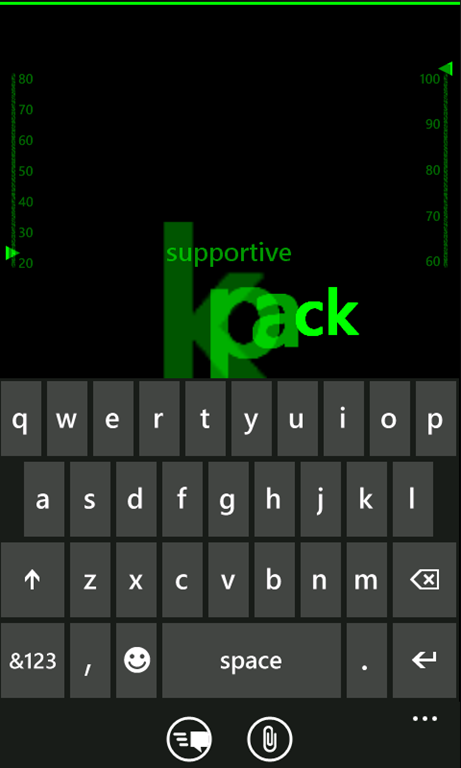 Next is a game that's been in the Marketplace almost as long as WP7 has existed: Text Text Revolution. Competing to see how fast you can type has never been so fluid and exciting! The visuals and gameplay are a solid 5 out of 5 and the game is free, so why isn't it on your phone right now?
Logic and Puzzle Games
geoDefense – $2.99 – Review

Moving onto a new category, the puzzle and logic games, we have geoDefense, a vibrant looking tower defense game. This tower defense game is always very challenging and features one of the best scoring systems I've seen yet. You'll also get over 8 hours of gameplay. Is this Xbox Live title worth your $2.99? I would say so.
Minehacker – FREE – Review

Now if you've been using Windows your whole life, you've probably played Minesweeper once or twice. It's this great little game that comes preloaded on all PC's, but unfortunately not on Windows Phone. However, Minehacker fills the void. It's got a fabulous touch interface that lets you play as fast as you would with a mouse. It's also free, just like the Minesweeper on PC's! Go download Minehacker today!
ilomilo – $4.99 – Review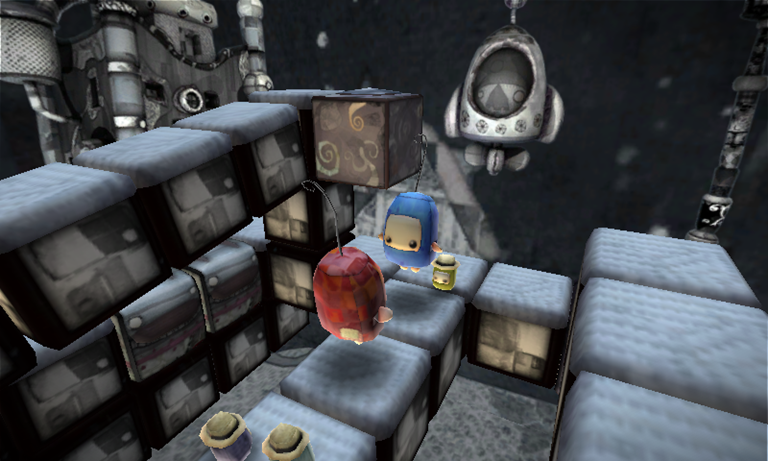 If you're ready to sit back and work on some slower paced logic, try out ilomilo. This used to be an AT&T exclusive, but now it's available for everyone. It's our second Xbox Live title and is definitely deserves the Xbox Live recognition. In the game, you'll find beautiful visuals and challenging yet satisfying gameplay. The lasting value can be a little short, only about 3 hours, but it's definitely an experience skilled logic gamers should check out. Ilomilo can be had in the Marketplace for $4.99
Glow Artisan – $2.99 – Review

Glow Artisan is another slower paced logic/puzzle game that challenges your critical thinking skills. You have to replicate a design by drawing squares on the grid, and it becomes quite tricky. The gameplay is a solid 5 and the lasting value is quite good at about 4 to 5 hours. Pick up this Xbox Live title for $2.99
Action/Adventure Games
I Dig It – $2.99 – Review

Bored of those thinking games? No worries, onto the action/adventure category! We'll start off with I Dig It, a slower paced game where you have to mine for rocks underground using your special farm mining machine. This game got solid 5's across the board! There's plenty of gameplay elements to explore and the lasting value is ridiculously long at about 15 hours or more! This would be the perfect Xbox Live title for a long road trip, and can be bought for $2.99
Rise of Glory – $2.99 – Review

If you're looking for some true action, look no further than Rise of Glory. This is a great airplane war simulator with stellar gameplay and lengthy lasting value. You will find that time really flies when you're doing barrel rolls at 240 knots while dog fighting with the enemy! This game also received solid 5's across the board, and can be in your Xbox Live pocket for $2.99
Pac-Man CE DX – $6.99 – Review

Wrapping up our action/adventure category, we end with Pac-Man CE DX. This isn't your grandpa's Pac-Man. The gameplay is rewritten so that the experience feels cinematic and addicting, and the presentation is fabulously vibrant. It is one of the most expensive Xbox Live titles at $6.99 and you will only get about an hour and a half of gameplay, but the experience is one worth playing and paying for!
Sports Games
Pro Evolution Soccer – $4.99 – Review

The last category is Sports, and the last game in our collection is Pro Evolution Soccer. It scored a 5/5 for both gameplay and lasting value, and it is a fantastic soccer game with plenty of complexity and depth to it. If you're a soccer fan, why don't you have this on your phone yet? Buy this Xbox Live title for $4.99
Those are our top ten must-have games! Keep watching WMPowerUser for all the latest game reviews!