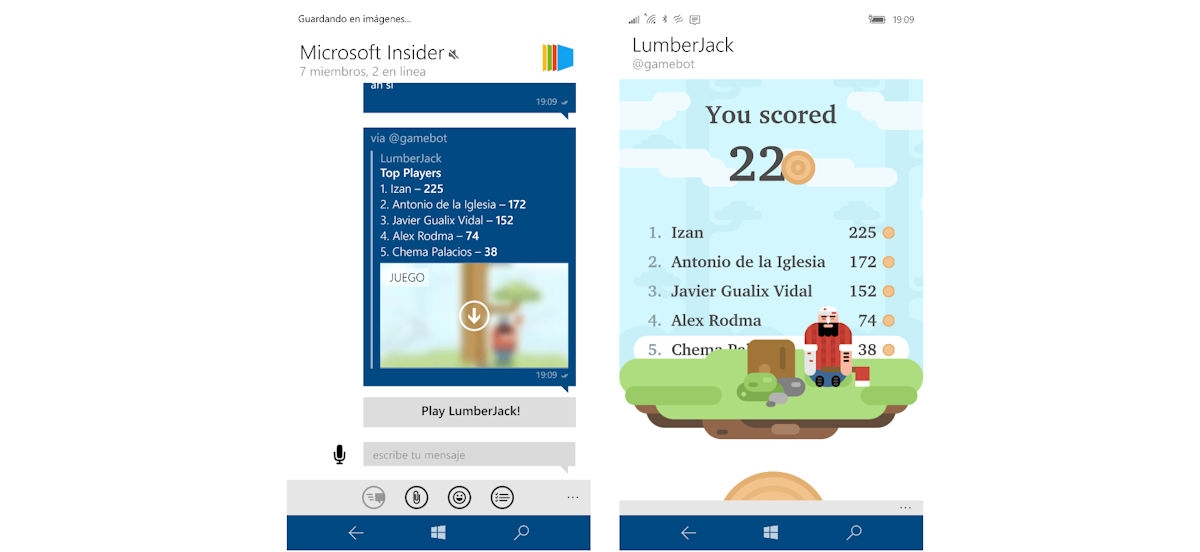 Telegram has updated their Windows Phone Messenger app with support for their in-app mini-games.
The games can be found adding @gamebot to the conversation, with 3 games available, including 2 arcade and one brain trainer.
The update also adds a list of available bots to channel menu.
Telegram Messenger focus on speed and security and allows you to create group chats with up to 200 people so you can stay connected with everyone at once. Plus, you can share videos up to 1GB, send multiple photos from the web, and forward any media you receive in an instant. All your messages are in the cloud, so you can easily access them from any of your devices.
For those interested in maximum privacy, Telegram supports Secret Chats, featuring end-to-end encryption to ensure that a message can only be read by its intended recipient. With Secret Chats, nothing is logged on their servers and you can automatically program the messages to self-destruct from both devices so there is never any record of it.
The updated app can be found in the Store here.